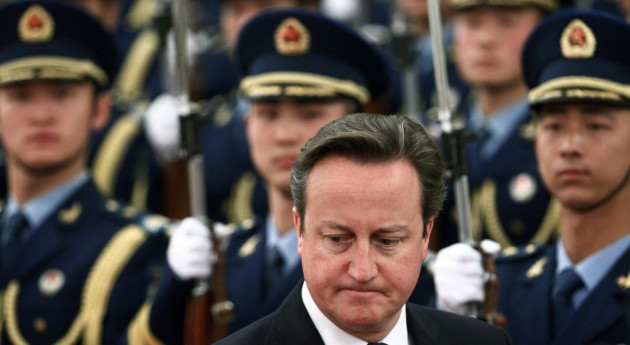 An official Chinese newspaper has derided Britain as "just an old European country apt for travel and study", as David Cameron continues the second leg of his China tour.
The stinging editorial "China won't fall for Cameron's 'sincerity'" expresses outrage over the British prime minister's meeting with the Tibetan spiritual leader-in-exile Dalai Lama, who China sees as a separatist.
The editorial in the sister publication of the state-run People's Daily says: "The Cameron administration should acknowledge that the UK is not a big power in the eyes of the Chinese. It is just an old European country apt for travel and study. This has gradually become the habitual thought of the Chinese people."
Cameron is on a three-day visit to China leading one of the largest trade delegations overseas championing stronger UK-China business ties as well as an EU-China trade agreement.
However, Cameron is unlikely to raise serious human rights issues with China, as he did during his recent Sri Lankan trip evoking criticism against him.
The Global Times, widely seen as a nationalist daily, adds: "Some analysts say that the UK, France and Germany have reached an unwritten understanding on the issue of the Dalai Lama to provoke China. The UK, France and Germany dare not make joint provocations toward China over the Dalai Lama issue."
The paper also censures Cameron over the UK's stance on Hong Kong, a British colony till 1997. It says: "We know that the British government has been making carping comments on Hong Kong implementing universal suffrage for the chief executive's election in 2017. It also gives ulterior support for those who advocate opposition between Hong Kong and the central government."
The latest Chinese remarks are likened to a Russian barb earlier this year, which referred to Britain as a "small island".
President Vladimir Putin's official spokesperson Dmitry Peskov reportedly said Britain is "just a small island... no one pays any attention to them" triggering a strong response from Cameron.