Cameron and Clegg to Perform Charity Single for Euro 2012: "We're All in This Together"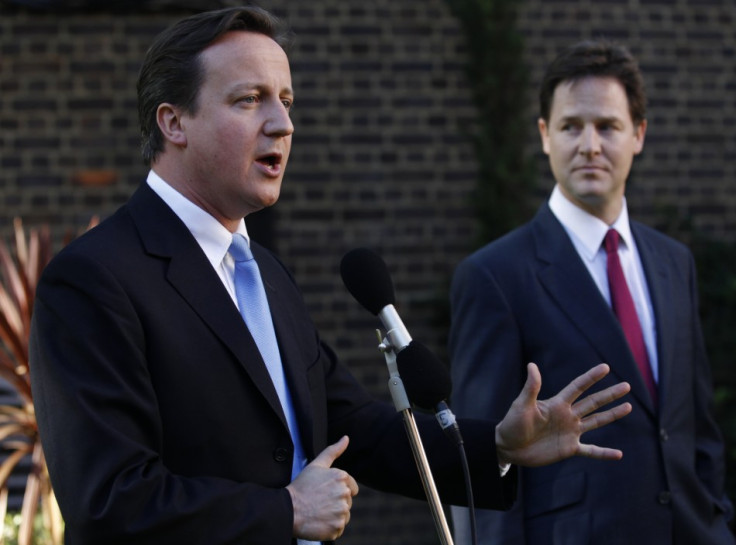 David Cameron and Nick Clegg are set to flex their musical muscles in a charity single for the European football championships.
The pair hope to build a reputation as the "Liam and Noel" of UK politics with the song We're All in This Together, which will feature guest performances by a number of cabinet members.
The proposed song, revealed in a document leaked to the IBtimes UK, is described as "anthemic and uplifting" and will be distributed by Simon Cowell's Syco label.
Early rehearsals have already taken place on the song, which has been written by U2 frontman Bono. The song's lyrics describe the team "toppling the Eurozone" and "hitting the squeezed middle of the net".
It is understood that chancellor George Osborne will take lead guitarist duties, with health secretary Andrew Lansley on bass and Foreign Secretary William Hague on drums. During the song's final third, Eric "Biggie" Pickles will perform a semi-improvised rap.
Although the document's rhetoric suggests high hopes for success, government sources have revealed that cracks have already started to show during the creative process.
"Everyone wants to get involved, but some of them just don't have the talent," said one senior Lib Dem source. "For some of them it's a perfect fit. Cameron has a gorgeous falsetto voice and Pickles has been active in the underground grime scene for years, but it's turning into a 'too many cooks' situation."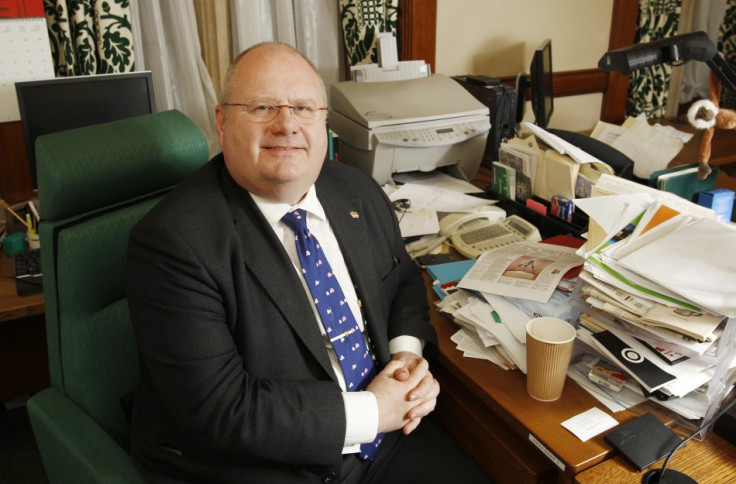 The all-male nature of the band has caused allegations of sexism, with Corby MP Louise Mensch keen to take part, but having a voice that one source described as sounding "like someone punching a cat". London Mayor Boris Johnson, who will take on a role similar to Bez from the Happy Mondays,finishes the song by riding a bike headfirst into a gong.
"They gave Michael Gove a triangle just to get him to stop whining. Ken Clarke has been an absolute liability. He thinks he's in the Clash and keeps wearing tight t-shirts," the source added.
Fears have also been raised over spiralling costs of production, with regular "jamming" sessions seeing large orders of Pimms, quail and fois gras coming directly out of the public purse.
We Are All In This Together will be released at the end of May during the buildup to the tournament in Poland and Ukraine. All proceeds will be donated to The Cat Protection league.
Happy April Fools Day
© Copyright IBTimes 2023. All rights reserved.