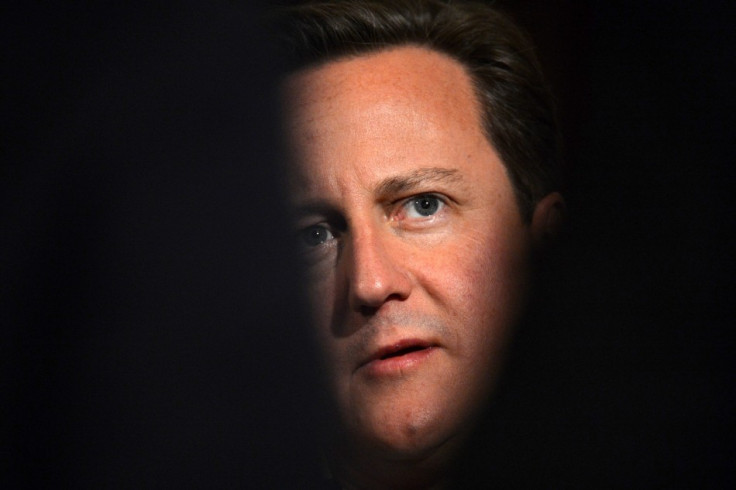 Britain needs to cut its budget deficit and austerity measures are the only solution to lift the limping economy, Prime Minister Cameron will say at the Conservative conference in Birmingham.
The country needs to pull up its socks to compete in the global race otherwise the nation will have no future, Cameron is expected to say at the conference.
"Unless we act, unless we take difficult, painful decisions, unless we show determination and imagination, Britain may not be in the future what it has been in the past.
Because the truth is, we're in a global race today. And that means an hour of reckoning for countries like ours. Sink or swim. Do or decline," Cameron will say according to his speech extracts released in advance.
The Conservative-led coalition is already under criticism for the spending cuts which according to the Labour, have a negative impact on the economy. The International Monetary Fund (IMF) has made a downward revision of the growth targets for the UK in its latest World Economic Outlook.
It expects the UK economy to contract 0.4 percent as against the July prediction of a 0.2 percent growth for 2012.
The Fund expects a growth of 1.1 percent for 2013 as against the previous prediction of 1.4 percent.
Cameron's personal speech will bring down the curtain on the week-long Conservative conference in the central English city.
Cameron will also touch upon the family system and his disabled son, Ivan, who died in 2009.
"When I used to push my son Ivan around in his wheelchair, I always thought that some people saw the wheelchair, not the boy. Today more people would see the boy and not the wheelchair - and that's because of what happened here this summer," Cameron is expected to say, and would add that presenting the gold medal to Paralympic swimmer Ellie Simmonds was his best moment of the Olympic summer.
He will also talk about the values instilled by his father Ian, who died nearly two years ago.
Cameron will also use the opportunity to straighten out Labour leader Ed Miliband's portrayal of Conservatives as out-of-touch-elite.
The prime minister will passionately reject the impression of Conservative Party shifting towards the extreme right with its policies saying: "My mission from the day I became leader was, yes, to show that the Conservative Party is for everyone: north or south, black or white, straight or gay."