Cameron Diaz Likes Her Butt-to-Crack Ratio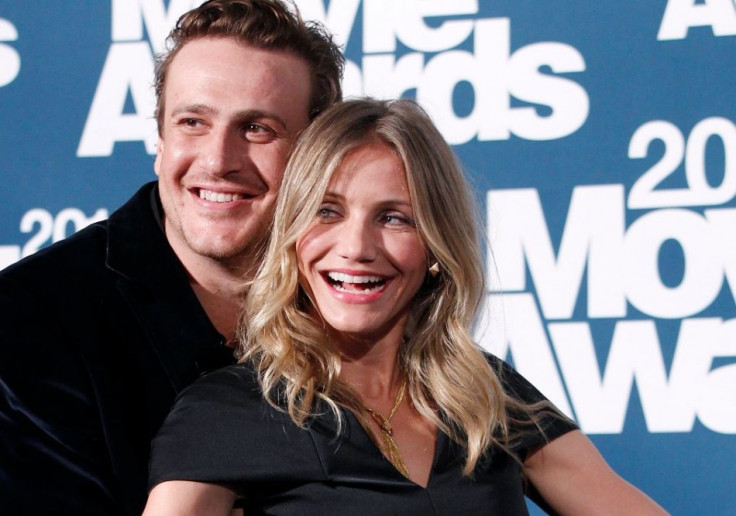 Cameron Diaz has said that she has a good "ratio" between her butt and butt crack.
The 41-year-old Bad Teacher star admits she's not shy about showing off her booty on the big screen and was pleasantly surprised by her proportionate bottom when she watched her raunchy new movie Sex Tape.
Appearing on Chelsea Lately Cameron said: "I don't consider it nudity - it's just my butt. You've seen my butt, I wear really small bikinis and small pants, so at some point, if you've seen pictures of me, you have either seen the top of my butt or the bottom of my butt.
Now you get to see it together, so you get to see the middle of my butt - the middle crack, you get to see how it connects, the actress added.
"You get to see the actual butt crack-to-butt ratio. I've never actually seen it from that perspective because I'm in front of it so I got to see it for the first time and I was like, 'Oh, not a bad ratio!' "
The blonde beauty stars opposite How I Met Your Mother star Jason Segel in the new comedy Sex Tape, which is about a couple looking to spice up their love life by making a homemade blue movie.
Cameron says the steamy scenes weren't meant to be sexy.
She said: "It wasn't a vanity project, most of the stuff we are doing is really embarrassing and unattractive, that's why our characters wanted it to be a tape that we didn't want people to see."
It's not like it's really hot camera angles and these two people are like, 'Go ahead, take a look'.
"It's like, 'Please, nobody ever see what we just did together,'" she added.
© Copyright IBTimes 2023. All rights reserved.