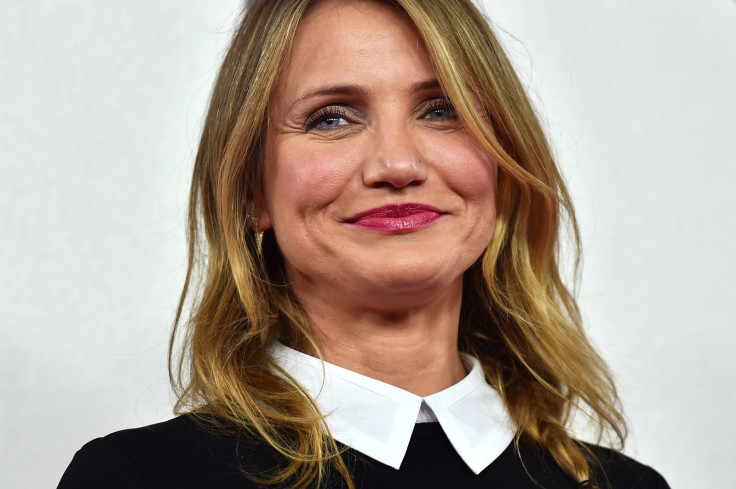 Cameron Diaz previously stated that she he was not interested in having children, explaining that her maternal instinct never kicked in. But it appears that after finding her Prince Charming, the Hollywood actress has had a change of heart. People magazine reports that the 43-year-old Sex Tape star is now ready to become a mother.
Diaz tied the knot with Good Charlotte guitarist Benji Madden – a heavily tattooed musician, seven years her junior – in Beverley Hills in January 2015 after a whirlwind romance. The unlikely couple exchanged vows in front of guests including Diaz's Charlie's Angels co-star Drew Barrymore and Gwyneth Paltrow in a private ceremony at their home.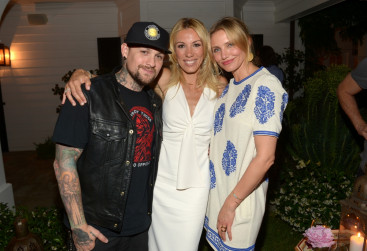 After enjoying a year of newlywed bliss, the couple are now said to be considering parenthood. "Cameron is increasingly happy in her life with Benji," a source tells People."She has settled in, settled down and wants to have a family. She is doing everything she can to enjoy this time in her life. The insider added: "She is feeling fulfilled and wants to be a mum."
IBTimes UK has been in contact with Diaz's representative for a comment and is still awaiting a response.
While Diaz has yet to address the claims, in 2014 she said in the August issue of Esquire magazine that starting a family was a responsibility she wasn't sure she wanted to undertake:"To have lives besides your own that you are responsible for – I didn't take that on... A baby – that's all day, every day for 18 years. Not having a baby might really make things easier, but that doesn't make it an easy decision. I like protecting people, but I was never drawn to being a mother.
"I have it so much easier than any of them. That's just what it is. Doesn't mean life isn't sometimes hard. It's just what I am. I work on what I am. Right now, I think, things are good for me. I've done a lot. And I don't care any more."