Steve Hilton Comments Put Pressure on 'Quangocracy' Slasher Cameron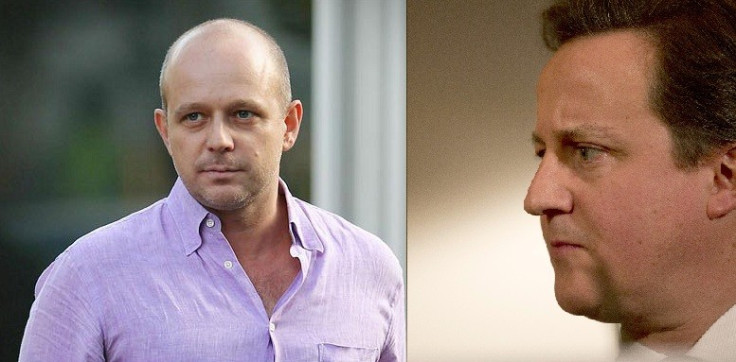 Prime Minister David Cameron has been forced to deny that Whitehall bureaucrats have tied up him up with red tape.
Cameron went on BBC Radio 4's Today programme after former Conservative party guru Steve Hilton lifted the lid on life inside Downing Street.
Addressing an audience of students in the United States, Hilton spoke of his frustration at how "paper shuffling" officials set the agenda for government, burying its own agenda beneath endless paperwork.
Defending his government from the claim, Cameron used the word "quangocracy" - a snippet of Whitehall jargon which hardly strengthened his own claim of differentiation from the professional civil service.
Hilton was reported in the Times as saying: "When you start thinking about how things get decided, it's pretty incredible... it's a brilliant system for paper-shuffling people to be in control.
"The bureaucracy masters the politicians. I don't mean that in a hostile way - it's just a fact."
Hilton quit as Cameron's resident advisor last year, after reportedly becoming disenchanted by the stifling effect of the Whitehall machine on government life.
Cameron defended his government's reputation, insisting the Coalition was cutting through bureaucracy and quangos (otherwise known as quasi autonomous non-governmental organisations).
Insisting that he had a "good relationship" with his civil servants, Cameron told Today presenter John Humphrys: "He's right to say there's an awful lot of bureaucracy, red tape and quanqocracy that produces a huge amount; that part is absolutely right.
"If you have a government with a clear vision, a radical heart, then you can get things changed and done in Britain; my answer is 'yes you can.'
"He's right that a lot of paperwork that comes through government relates to the fact we have a lot of bureaucracy, too many quangos and too many rules. We need to cut that out and reduce the number of quanqos. And that is what we're doing."
The Coalition government vowed to cut government waste by axing 192 quangos, following a review of 901 bodies, 18 months ago, a pledge which became known as the 'bonfire of the quangos'.
However the number of unaccountable agencies continues to rise, according to pressure group The TaxPayers' Alliance, which specifically wants the Equality and Human Rights Commission, the Office for Fair Access and National College for School Leadership to be abolished.
A spokesman told IBTimes: "Ministers may have talked about a bonfire of the quangos, but the Government has been far too timid in following through with its promises.
"While some progress has been made and we welcome the winding up of bodies like the Regional Development Agencies and Sustainable Development Commission, the savings from a number of the quangos it has abolished will be negligible.
"The Government has of course also created new quangos like the NHS Commissioning Board as well. Ministers must be bolder in their efforts to abolish many of these unaccountable taxpayer-funded bodies."
© Copyright IBTimes 2023. All rights reserved.