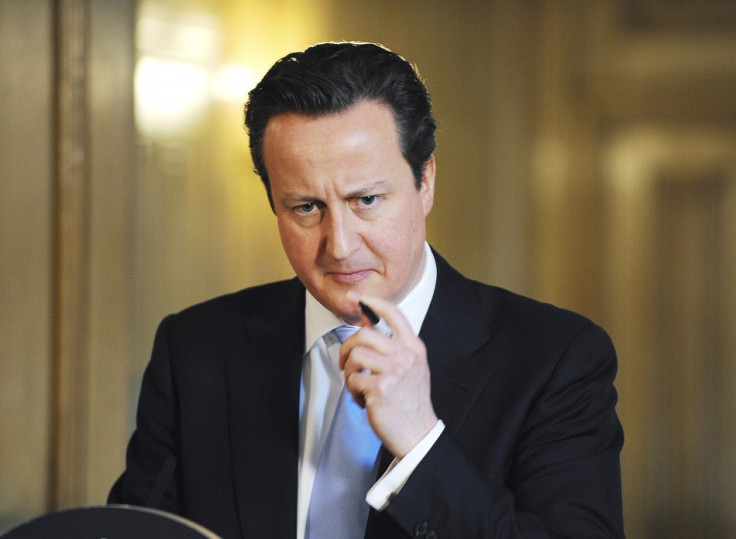 British households will be obliged to declare whether they want access to porn sites under a new crackdown to be announced by Prime Minister David Cameron.
Each household will be contacted by internet providers and given an "unavoidable choice" on whether or not they want to use filters.
The possession of pornographic content depicting rape will be deemed illegal, the prime minister is expected to say in his speech to the NSPCC. Possession of "extreme pornography" will also be outlawed.
The restrictions are likely come into effect by the end of 2014.
As well as introducing a series of measures aimed at curbing access to pornography, Cameron will warn about the "corroding" influence of adult material on childhood.
Cameron will talk about "how, in the darkest corners of the internet, there are things going on that are a direct danger to our children, and that must be stamped out.
"I'm not making this speech because I want to moralise or scaremonger, but because I feel profoundly as a politician, and as a father, that the time for action has come. This is, quite simply, about how we protect our children and their innocence."
Automatic filters will be enabled for new broadband accounts if the purchaser chooses to disable porn sites.
"When someone sets up a new broadband account the settings to install family friendly filters will be automatically selected. If you just click 'next' or 'enter', then the filters are automatically on. And, in a really big step forward, all the ISPs have rewired their technology so that once your filters are installed, they will cover any device connected to your home internet account," Cameron will say in his speech.
Search engines, including Google, will be given until October to block illegal content in cyberspace as they are seen as having a "moral duty" to do so.
Google said in a statement: "We have a zero tolerance attitude to child sexual abuse imagery. Whenever we discover it, we respond quickly to remove and report it. We recently donated $5m (£3.28m) to help combat this problem and are committed to continuing the dialogue with the government on these issues."
Cameron's latest proposals have been widely welcomed as women's groups and others have been pressing for such curbs.
Holly Dustin, Director of the End Violence Against Women Coalition, said: "We are delighted that David Cameron has responded to the call by experts and women's groups to ban pornographic images of rape that promote and eroticise violence against women."