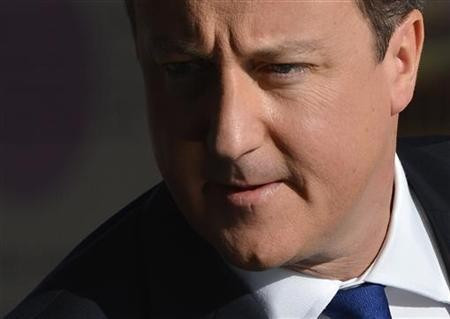 Prime Minister David Cameron has threatened to introduce tougher legislation if internet companies fail to block online child abuse images.
Speaking on the BBC's Andrew Marr show, Cameron said that he wants web companies such as Google and Yahoo to block any material appearing when some "depraved and disgusting" terms are typed into search engines
"Some people are putting simply appalling terms into the internet in order to find illegal images of child abuse, and remember, everyone of these pictures is a crime scene, and they are getting results. I think it's wrong that they should get results," he said.
"We need to have very very strong conversations with those companies... you shouldn't provide results for some terms that are so depraved and disgusting I can't even say them on your show."
Google claims that when images of child abuse are reported to them, it removes them, but Cameron said that they needed to "do more".
"I think there is going to be a big argument there and if we don't get what we need we are going to have to look at legislation," he said.
In recent months, internet companies have stepped up efforts to remove images of child abuse from the internet.
In June, after a meeting chaired by the culture secretary, the government said Google and companies including Yahoo!, Microsoft, Twitter and Facebook would allow web watchdog the Internet Watch Foundation actively to seek out abusive images, rather than just acting upon reports it receives.
On Monday, Cameron will deliver a speech outlining a range of specific government measures to tackle the problem, which include providing search engines with a search "blacklist" compiled by the Child Exploitation and Online Protection Centre (Ceop).
Anyone searching for a word on the list would be made to view a webpage warning them of the consequences, "such as losing their job, their family, even access to their children".
The initiatives come after Mark Bridger, recently convicted of the murder of five-year-old April Jones and Stuart Hazell, convicted of murdering 12-year-old Tia Sharp, were both found to have accessed child pornography online.
A spokesman from Google responded, saying: "We have a zero tolerance attitude to child sexual abuse imagery. Whenever we discover it, we respond quickly to remove and report it.
"We recently donated $5m (£3.3m) to help combat this problem and are committed to continuing the dialogue with the government on these issues."
Some critics were sceptical about whether the Prime Minister's proposed measures would be effective.
Jim Killock, executive director of the Open Rights Group which campaigns for online freedoms, told the BBC: "The idea that banning some search terms will reduce the amount of child pornography online is a bit of a mistake.
"While I think David Cameron is very well intentioned, and of course everybody wants this kind of material to be tackled, we have no real evidence that search engines are the major way that people try to find this material.
"Because it's very, very illegal, people tend to be very secretive."
With studies showing that increasing numbers of children are accessing pornography on the internet, Cameron also said that tighter curbs were necessary to restrict its availability, with measures touted including the compulsory introduction of filters, requiring internet users to 'opt in' to access pornography online.
"When we're offline, there are rules about films you can see at the cinema, what age you have to be to buy alcohol or cigarettes or what have you, but on the internet there aren't those rules, so we need to help parents with control," said Cameron.