When the Camerons Left Behind Their Daughter Nancy in a Pub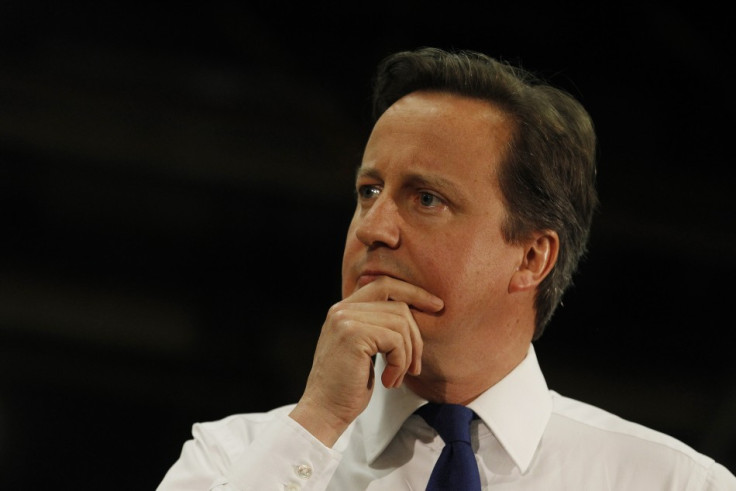 Prime Minister David Cameron and his wife Samantha left behind their daughter Nancy in a pub on a Sunday after their lunch. Eight-year-old Nancy reportedly spent 15 minutes at the Plough Inn in Buckinghamshire.
According to reports, Downing Street officially confirmed the incident and added that the couple were distraught when they realised Nancy did not accompany them.
"The prime minister and Samantha were distraught when they realised Nancy wasn't with them. Thankfully when they phoned the pub she was there safe and well. The prime minister went down straightaway to get her," the Guardian quoted a Downing Street spokesperson as saying.
The incident is said to have happened a couple of months ago, according to the spokesperson.
Cameron and his wife along with their children Nancy, Alex and Florence were reportedly spending time in the pub along with two other families.
Both Cameron and his wife assumed that Nancy was with each other and left the pub. They realised Nancy was missing only when they reached home.
Cameron immediately rushed to the pub back and found Nancy was with the help staff at the pub.
The Sun quoted a pub source as saying: "You'd have thought someone would have done a headcount or something. Pub staff found their daughter in the toilet and didn't know what to do. It's not like you can look up David Cameron in the phone book and then ring to say, 'You've left your daughter behind'. It's frightening the Prime Minister of Britain can forget something so important as his own daughter."
© Copyright IBTimes 2023. All rights reserved.