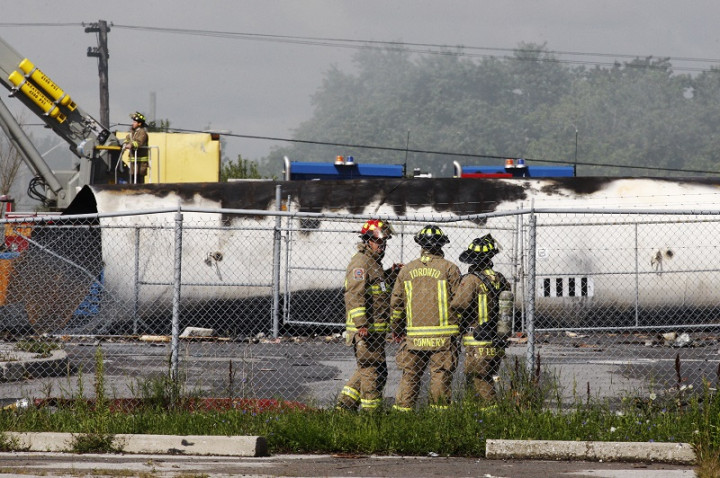 Five people have been injured in an industrial explosion in Sarnia, a city in the south west of Canada's Ontario province.
The Canadian Broadcasting Corporation (CBC) said the explosion happened at the Veolia Environmental Services, which provides industrial cleaning and maintenance services.
Loyal mayor Mike Bradley said one person was critically injured, while three others are reported to have suffered serious injuries. One other victim has minor wounds. All of those injured were taken to a local hospital, police said.
Eight people are believed to have been working at the facility at the time of the explosion, which caused the partial collapse of a building's roof, as well as damage to an exterior wall. According to CBC, nearby residents reported hearing at least one big bang at the time of the explosion.
Emergency services responded to reports of a blast at the remote industrial site at around 2.40pm local time (6.40pm GMT). When firefighters arrived on the scene, they extinguished a fire over a period of two hours.
Bradley said the fire at the facility has now been brought under control. Local Lambton County paramedics also confirmed that the incident was "isolated to the site".
A spokesperson for Ornge, Ontario's air ambulance service, told The Canadian Press that a man in his 30s with severe burns was airlifted to a hospital in London, Ontario. Ornge also said that a helicopter was dispatched and was on standby at Sarnia airport.
"It has not yet been determined whether we are required to transport a patient to another centre, but we are standing by in case we are needed," he said.
It was not immediately clear what caused the explosion. However, police said investigators from the Ministry of Labour were on the scene. The Ministry of Environment will also be involved in the investigation.