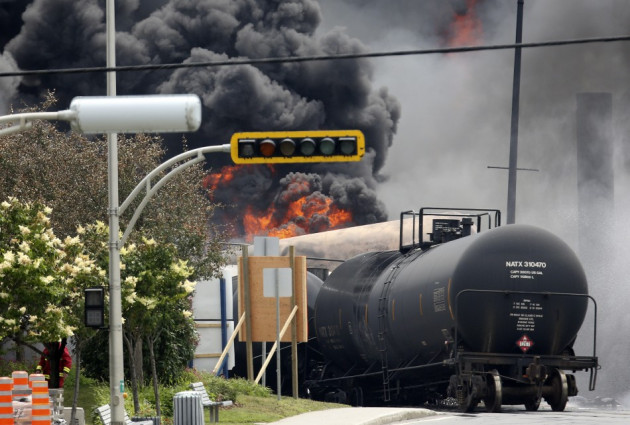 At least three people are dead in Canada after up to six huge explosions ripped through the township of Lac-Mégantic, Quebec, sending 1,000 people fleeing from their homes.
Around 60 people are still missing from their homes as a result of the crash, according to local sources.
Two bodies were pulled from the wreckage of the train which left the tracks.
Police in Lac-Megantic say the death toll shall further still.
Canada's Globe and Mail said: "Medical officials reported almost no injuries. Those who failed to escape probably did not survive to seek treatment."
A train carrying crude oil came off the rails at around 1am on Saturday 6 July, sending a gigantic fireball into the sky amid scenes of "total mayhem", claimed onlookers.
More than 70 carriages filled with fuel careered off the tracks, setting fire to nearby homes. An evacuation zone one kilometre wide was set up by emergency services in a bid to prevent fatalities.
Among gthe buildings completely destroyed by the fires were the town's library and archives.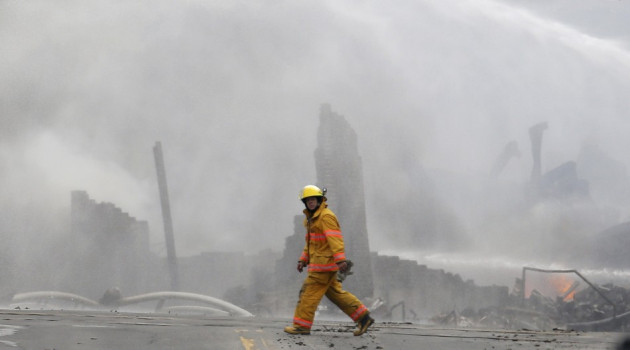 Lac-Mégantic Mayor Colette Roy Laroche fought back tears as she faced the media.
"When you see the centre of your town almost destroyed, you'll understand that we're asking ourselves how we are going to get through this event."
Resident Claude Bedard told AP: "We've never seen anything like it. The Metro store, Dollarama, everything that was there is gone."
Watch the aftermath of the explosion below.