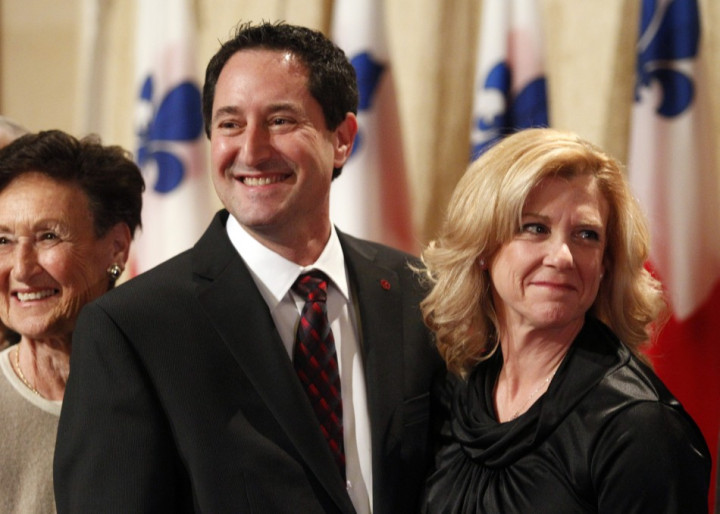 Montreal's mayor, who has made his name because of his anti-corruption stance, has been arrested on fraud charges.
Michael Applebaum was arrested at his home and faces 14 charges, including defrauding government, abuse of confidence and corruption in relation to two real-estate projects.
"Corruption and collusion will no longer be tolerated," Commissioner Robert Lafreniere said. "No one is above the law and you cannot hide from the law."
Applebaum, 50, was appointed as interim mayor after his predecessor, Gérald Tremblay, resigned amid corruption allegations.
Applebaum was the first Anglophone to become mayor of Canada's second largest city since 1912 and vowed to clean up the corruption scandals plaguing the French-speaking town.
Charges against him stem from the period 2006-11 when he was mayor of west Montreal's borough of Côte-des-Neiges-Notre-Dame-de-Grâce.
Saulie Zajdel, a former member of the city's executive committee, and Jean-Yves Bisson, a former director of permits in the borough were also arrested.
Authorities said tens of thousands of Canadian dollars were paid in bribes to ease planning permission for two property developments in Côte-des-Neiges.
Quebec's special anti-corruption police raided city hall in Montreal and Côte-des-Neiges borough offices in February.
Opposition leader Louise Harel called for Applebaum to resign. Applebaum had already said he would not run in November's mayoral election.
Applebaum is the second mayor of a major Canadian town to face troubles in recent weeks.
In a separate case in the neighbouring province of Ontario, Toronto mayor Rob Ford, is under pressure over allegations that he appeared in video smoking crack cocaine. The video has not been released publicly.