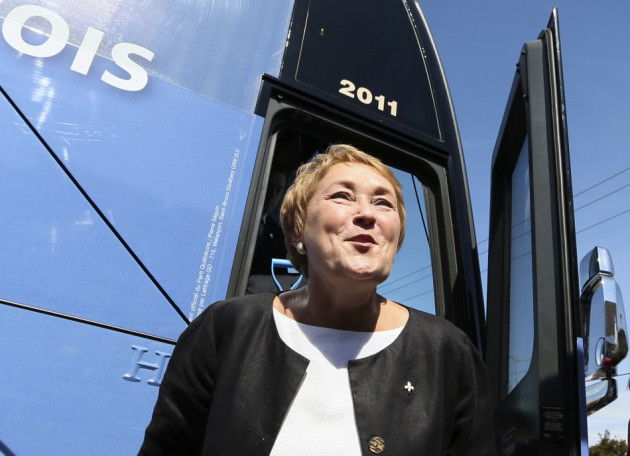 One person has been killed and another injured after a gunman opened fire at a victory rally by Parti Quebecois which was celebrating winning the parliamentary elections in Canada's French-speaking province of Quebec.
Police said the 50-year-old assailant fired at least one shot. The injured person was said to be in a critical condition.
Parti Quebecois leader Pauline Marois was declaring victory in the provincial election when the attack happened.
"The future of Quebec is to be a sovereign country," she had said.
Marois, 63, was whisked away from the stage but later returned to finish her speech.
The suspect has been arrested. Witnesses said he shouted in French: "The English are waking up" as he was led away by police.
Quebec is a majority French-speaking province of Canada and has nearly six million voters. Recently, it has witnessed mass demonstrations over corruption against incumbent premier Jean Charest and student protests against rises in tuition fees.
Marois would be the first female president of Quebec. Her party favours independence from Canada.
"I would like to have the responsibility about the linguistic policy - about the French policy on the territory of Quebec. About culture, about communication and we would like to have the responsibility of the unemployment programme," she said during the campaign.