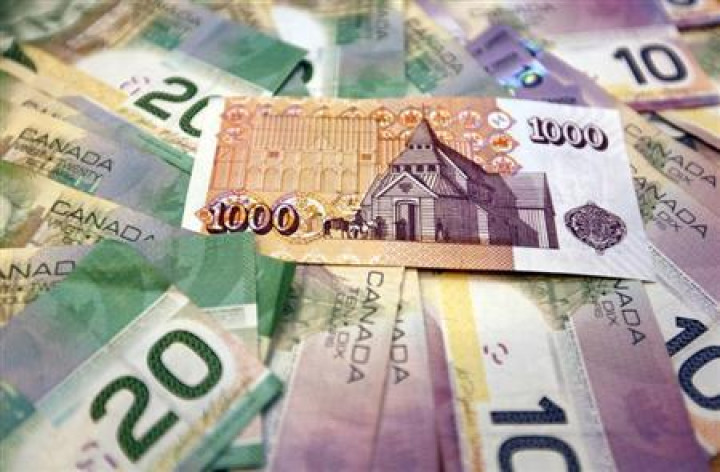 The Canadian dollar is showing some strength against the US dollar and is in commanding position against the rest of the majors ahead of the rate announcement by the Bank of Canada on Wednesday.
The central bank will have to a depend upon a mixed set of data out from the economy in the recent weeks and after the previous rate decision this time, and the market consensus is for no change in the main rate from 1% currently.
Two days after the 16 July BoC meeting, where the rate was left unchanged, consumer price inflation had shown a big positive surprise. The headline rate for June came at 2.4%, beating consensus of 2.3%, which was also the May rate.
The BoC core measure also rose to 1.8% from 1.7% against the market expectations of an unchanged reading.
The inflation data that came on 22 August, however, was a surprise on the lower side. The headline number dropped to 2.1% and the BoC core inflation to 1.7% while the market was looking for 2.3% and 1.9% respectively.
But it was followed by a positive to pull the policymakers towards the hawkish side - the second quarter GDP data that came on 29 August.
The Canadian economy expanded 3.1% from a year earlier n the three months to June, sharply higher than the Q1 growth of 0.9% and compared to the consensus of 2.7%.
Month-on-month, Canada grew 0.3% in June when analysts had been expecting only a 0.2% expansion, data showed on Friday.
CAD Price Action
The USD/CAD dropped to 1.0897 on Wednesday from the previous close of 1.0928 while the dollar index has been hovering near a 13-month high.
The EUR/CAD cross slipped to 1.4324 from Tuesday's close of 1.4354. The Canadian dollar is not far away from a nine-month high of 1.4253 touched against the euro on 29 August.
The loonie rose to its highest in more than eight months against Sterling and yen on Wednesday, indicating the broad strength of the Canadian unit.
CAD/JPY rose to 96.41, its highest since 10 January from the previous close of 96.19. GBP/CAD dropped to 1.7936, its lowest since 17 January and from Tuesday's close of 1.7999.
The BoC Perspective
The July 16 policy statement by the BoC showed the central bank is concerned about the core inflation remaining well below the 2% mark and that it wants the policy stimulative to reach full capacity growth.
The growth data surprise last week might prompt the central bank to pen a few hawkish lines in the statement later on 3 September but the downside risks to global economic recovery and domestic as well as global inflation will likely keep the bias neutral.
The rate decision is at 14:00 GMT on Wednesday.