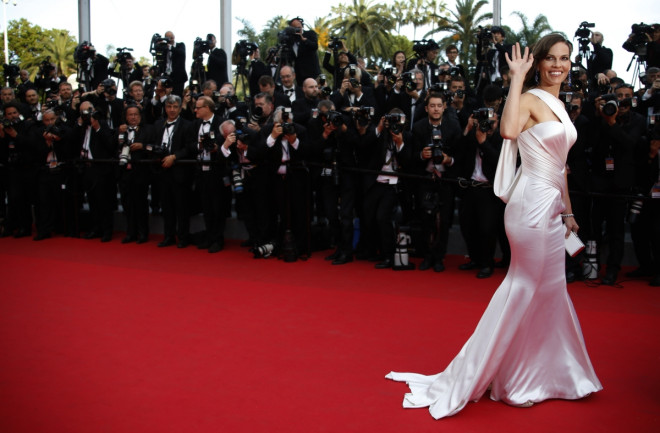 It was a night of full blown glamour in Cannes as Hollywood A listers past and present convened for the premiere of The Homesman.
Hilary Swank has won widespread praise from the critics for her performance as pioneer woman Mary Bee Cuddy in the period drama.
The statuesque actress stole the show wearing a bridal Ateliere Versace gown for the screening at the Palais des Festivals.
The 39-year-old double Oscar winner revealed in an earlier interview that the shoot for the film took its toll. "I was on the prairie for 60 days. My character (Mary Bee Cuddy) is a farmer -I plow the fields and pump for water. My hands are all beat up."
The actress was joined on the red carpet by her co-stars Tommy Lee Jones, Miranda Otto and Sonja Richter.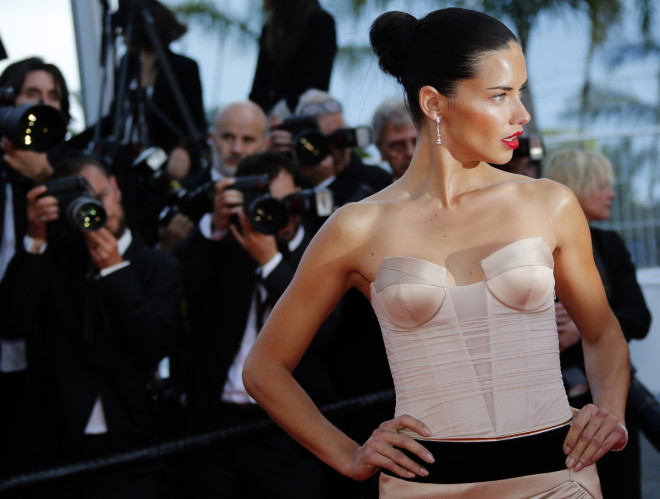 The high profile screening attracted an array of celebrities including model Adriana Lima, Suki Waterhouse and Frieda Pinto.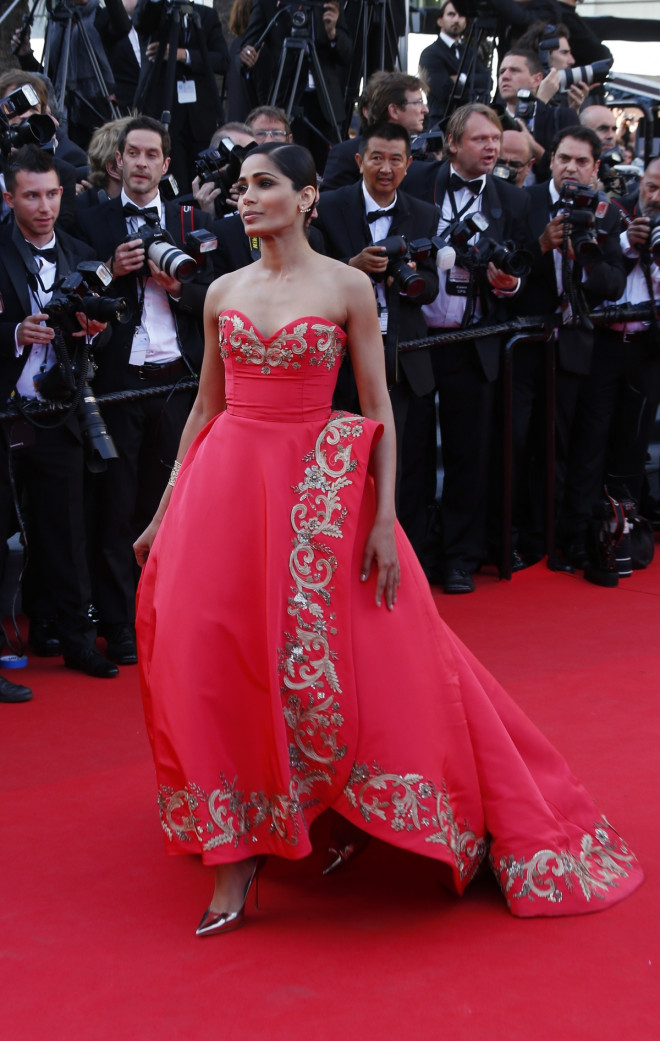 Newly single Adriana Lima showed off her flawless physique in a daring dress while Pinto, making her second red carpet appearance at the festival channelled her Indian roots in a strapless, full skirted crimson gown, with elaborate gold embroidery.
Bollywood was also represented by Sonam Kapoor who was previously described by Roberto Cavalli as the "most beautiful woman in the world."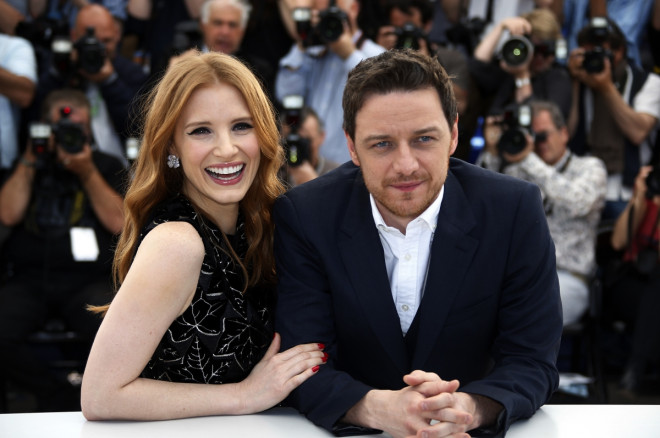 Jessica Chastain who is set to play Marilyn Monroe in the upcoming biopic Blonde channelled old school Hollywood glamour.
She was joined at the red carpet screening of Argentine dark comedy Relatos Salvajes (Wild Tales)by her The Disappearance Of Eleanor Rigby co-star James McAvoy.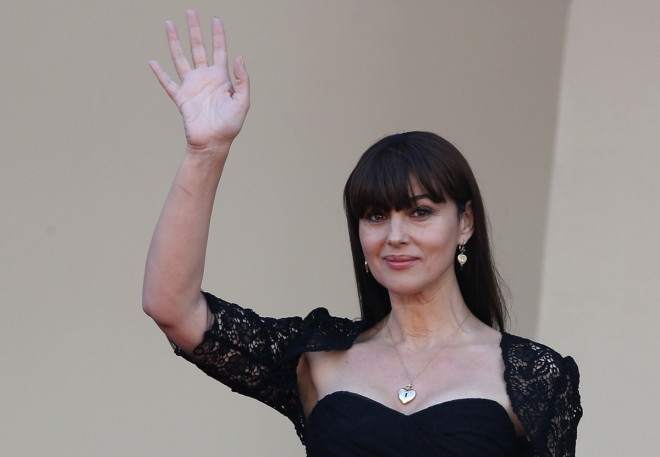 Meanwhile, 49-year-old Italian actress and model Monica Bellucci attended both a photocall and then a premiere for new movie The Wonders, originally titled Le Meraviglie.
Bellucci plays the lead role of glamour queen Milly Catena in the film and about three sisters who lives change completely at the end of summer.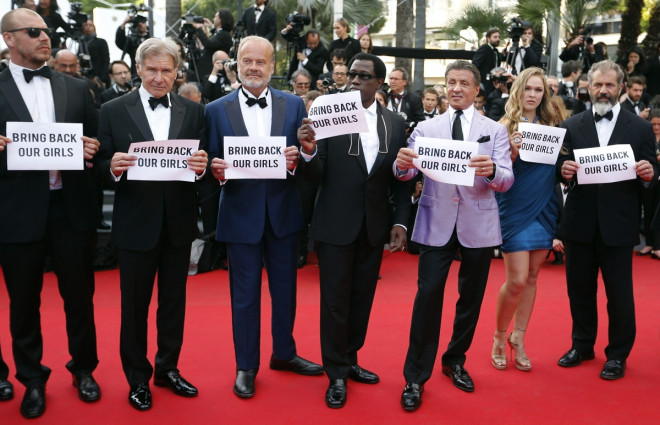 While the women lead the way in the sartorial stakes the stars of The Expendables 3 followed the example of Salma Hayek in using the high profile event to raise awareness of the plight of 300 Nigerian girls kidnapped by Islamist group Boko Haram.
Stars Kellan Lutz, Sylvester Stallone, Harrison Ford, Kelsey Grammer, Wesley Snipes and Mel Gibson raised signs reading "Bring back Our Girls."
The 67th Cannes Film Festival conitues until May 25.