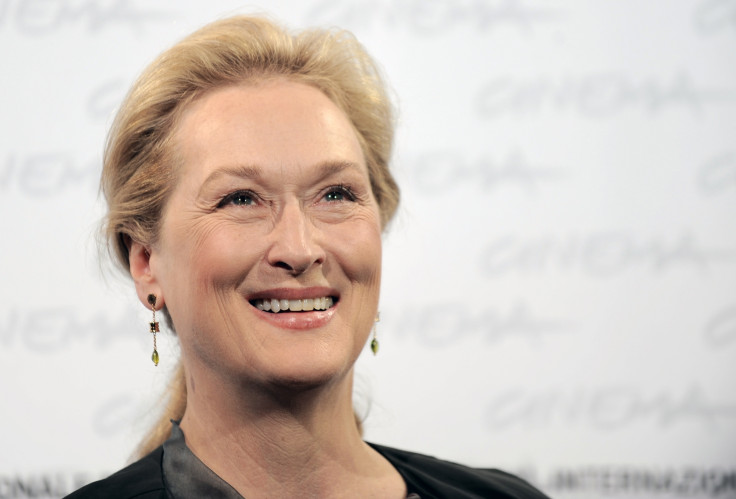 Snapchat is currently the go-to social media app celebrities are using to connect with their fans, but someone might want to teach Meryl Streep how to use it. The Hollywood actress − who has had her share of racy film roles − has admitted that she thought platform was the same as sexting.
Revealing her confusion to PrideSource.com, the three-time Oscar winner explained: "Somebody told me that I Snapchatted, but I don't know how to Snapchat and I thought it was the thing that you do when you're sexting sort of and then you want it to be erased."
Aside from behind-the-scenes sneak peeks and famous faces in their element, Snapchat allows users to send risqué messages to intended recipients which "disappear" after 10 seconds. However, having the app is not a requirement for sexting because anyone with a smartphone and regular texting functionality can do that.
Meanwhile, the 67-year-old star has revealed she would only consider reprising her role as fashion editor Miranda Priestly in a sequel to The Devil Wears Prada if the script was good enough. In June the modern classic, also starring Anne Hathaway, celebrated its 10-year anniversary in June.
"The heart sinks until you read the script. It's like, somebody said (they want a) 'Mamma Mia 2!' and it just - ack! I thought, 'Gram-Mamma Mia!'? Really? No. (Laughs) So it would depend on the script; the script is everything. If somebody has the imagination and wit to apply and has an interesting story, yeah, sure. But absent that, no."
Streep can currently be seen in touching comedy drama, Florence Foster Jenkins, which hit theatres this summer. The film, directed by Stephen Frears, tells the real-life tale of a wealthy New York City socialite whose dream was to be and opera singer but lacked any real singing ability.