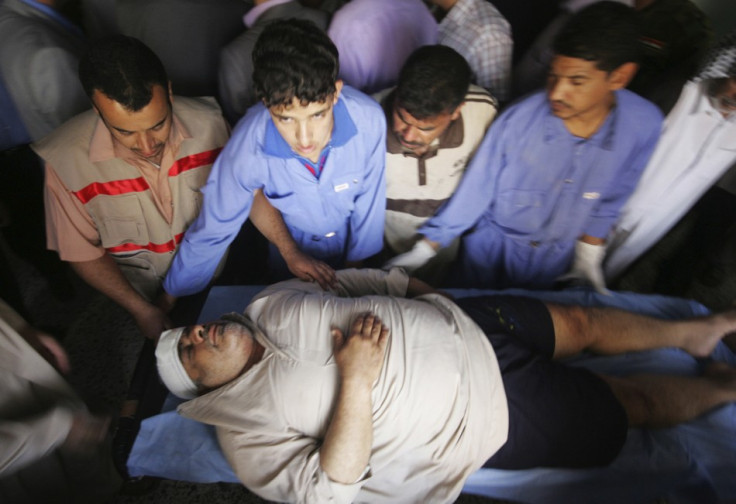 A car bomb has killed at least 25 people and wounded 40 in a busy market in the southern city of Diwaniya.
Iraqi authorities said a vegetable truck exploded in Diwaniya, a Shia city south of Bagdad.
Qadisiyah provincial council chairman Jubair al-Jabouri told AP the blast took place at about 10 a.m. in a vegetable and fish market.
He said 40 were wounded in the explosion and blamed Sunni insurgents linked to al-Qaida, AP reports
Witnesses had earlier on told Reuters that the blast killed and wounded "dozens of people".
It followed two roadside bombs which targeted Shia pilgrims and killed four people and injured 21 in the central Iraqi city of Kerbala, about 80km (50 miles) southwest of Baghdad.
The blast came ahead of birthday celebrations of a high-profile imam in the city.
Sectarian violence in Iraq had fallen since its peak in 2006-07 but suicide and bomb attacks have shown an increase over the past year.
In May at least 237 people were killed in bomb attacks and 603 injured, Reuters said.
On 13 June an attack which also targeted Shia pilgrims in Kerbala killed more than 70 people, making it one of the deadliest recent blasts.