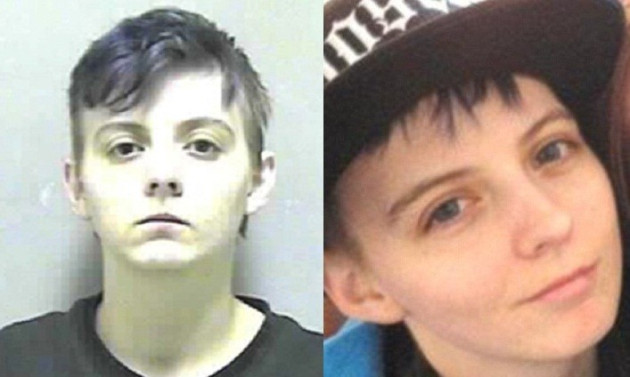 A 24-year-old woman from Massachusetts has been charged with allegedly posing as a teenage boy in order to have sex with a 15-year-old girl she met online.
Carissa Hads was arrested on 24 May, accused of coercing or enticing a minor to engage in sexual intercourse.
Following her arrest, police discovered a "fake, flesh-coloured penis" on Hads, which she apparently used during one of the two sexual encounters she had with the girl, according to The Smoking Gun.
Hads reportedly never got fully undressed during their encounters and wore a back brace to conceal her breasts while having sex with the girl.
According to an affidavit sworn by an Internet Crimes Against Children Task Force investigator, Hads posed as a 18-year-old boy named James Puryear Wilson, who met the girl on a social networking sites around October 2010.
On Facebook, "Wilson" described himself as "youth pastor" and claimed to be the father of twins. It later emerged that a photo of the twins posted on Wilson's Facebook page was taken from a photography site.
"Wilson" also noted he was "looking for someone to talk to. No fake pages or pervs".
Using this alter-ego, Hads allegedly began an internet romance with a 15-year-old girl from West Virginia, known only as AL.
Along with paying the girl's monthly phone bills, Hads sent her a Kindle Fire tablet, according to the affidavit.
Hads also sent the teenager two mobile phones, which she used to take naked photos of herself and sent to "Wilson".
In December 2011, after conducting an internet romance for 14 months, the pair agreed to meet in person.
A rendezvous was arranged by the girl's mother, who accompanied her daughter with two of her friends to meet at a Pennsylvania motel about 100 miles from the family's West Virginia home.
The girl's mother is thought to have paid for "Wilson" to stay in the motel with them, but in a separate room.
West Virginia state trooper Robert Talkington said that during this visit "Wilson digitally penetrated AL's vagina".
Two months later, "Wilson" flew to West Virginia and stayed at the teenager's house, during which time they allegedly had sex.
AL began cooperating with law enforcement officers after they received a complaint that Hads had allegedly threatened a 15-year-old acquaintance of the girl, who had reportedly questioned whether "Wilson" was a man.
Hads is being held without bond after a federal judge ruled that she was a flight risk and a danger to society.
If convicted, Hads could face up to 30 years in jail.