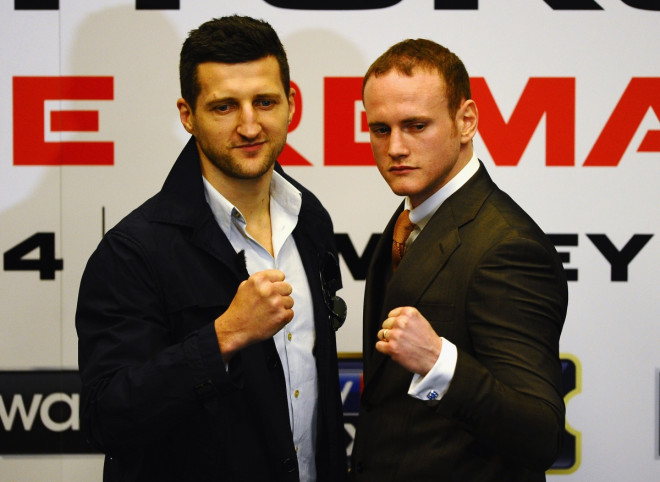 Carl Froch believes the WBA and IBF World Super Middleweight title rematch with George Groves will represent the defining moment of his career.
After Froch stopped Groves in November the two collide again in a much-anticipated rematch at Wembley Stadium this weekend.
Though a veteran of 34 professional fights, Froch insists the bout will be how his boxing career is remembered and the 36 year says he comes into the fight full of confidence.
"I have prepared for this fight like no other fight," Froch admitted at the pre-fight press conference at Wembley.
"I am in fantastic shape and I am looking forward to doing the job and I am extremely confident and I put my confidence down to my fantastic boxing career.
"I think every fight is equally important. But this fight has got the air of importance about it and with it being at the national stadium it is big. It is the biggest fight of my unbelievable career. It has given me that motivation.
"Potentially [this is the biggest fight of my career] because it's on such a big stage. To perform in this audience on the back of the career I've had this is a massive opportunity to drive home what I am about."
At odds with his approach during much of the build-up to the rematch, Groves had a more withdrawn demeanor about him at Wembley but still found time to identify the punch which will make him a world champion for the first time.
"We have been working on left hook and it will be the left hook that finishes Carl Froch," he stated.
"I can't help believe it right now," Groves added. "I am doing it on the big stage in boxing. You can be the most talented fighter but I am fortunate I am in that situation. No stone has been left unturned; we are fully, fully prepared."