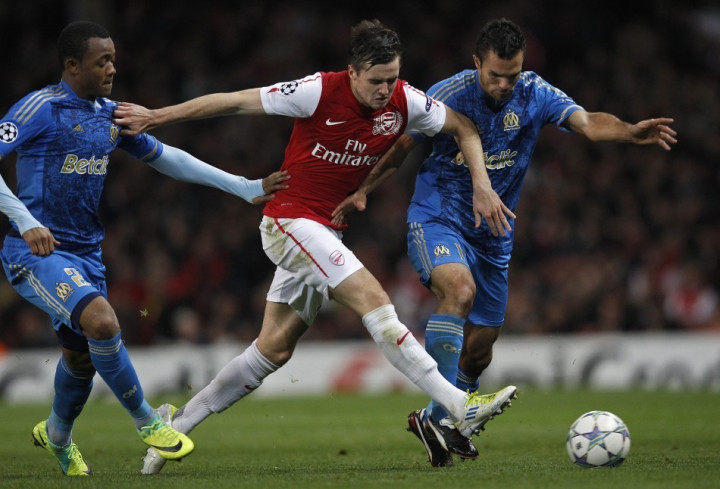 Arsenal defender Carl Jenkinson has been told by the FA he may not be able to represent England at international level immediately, due to his association with the Finland U21 team.
The 20 year old holds both British and Finnish passports and although he has played for Finland's youth teams, FIFA rules dictate he is eligible for both teams until he makes an appearance at the senior level. After that point, he cannot change nationalities.
However, because Jenkinson has already played with the Finnish youth teams, he needs to process paperwork with FIFA to transfer registrations. This is something the English FA should have done but failed to do.
While the youngster remains eligible for England, he cannot play for the Three Lions until FIFA clears his documents, which could take a month or so.
The news will come as particularly disappointing for England coach Roy Hodgson, who was counting on Jenkinson to be available after an injury to Tottenham's Kyle Walker.
Former Charlton youth player Jenkinson joined the Gunners for £1m last season but has already established himself as a key member of Arsene Wenger's team. In fact, he holds the highest percentage of completed passes among Arsenal defenders this year and is third only to midfielders Mikel Arteta and Santi Cazorla.
Given England's well-publicised problems in retaining possession, Jenkinson could have been a valuable addition to the team that takes on Poland in Tuesday's World Cup qualifier.
Jenkinson and Hodgson have since spoken to each other about the situation and each has reportedly confirmed to the other that the interest from the two parties is genuine. Jenkinson was earlier quoted as saying he was undecided about choosing between England and Finland but has now told Hodgson that he will play for England if called upon and Hodgson, for his part, has reportedly told the player he expects to play him in the international friendly against Sweden next month.
England are preparing to play Poland in the fourth round of qualifiers for the 2014 FIFA World Cup in Brazil.