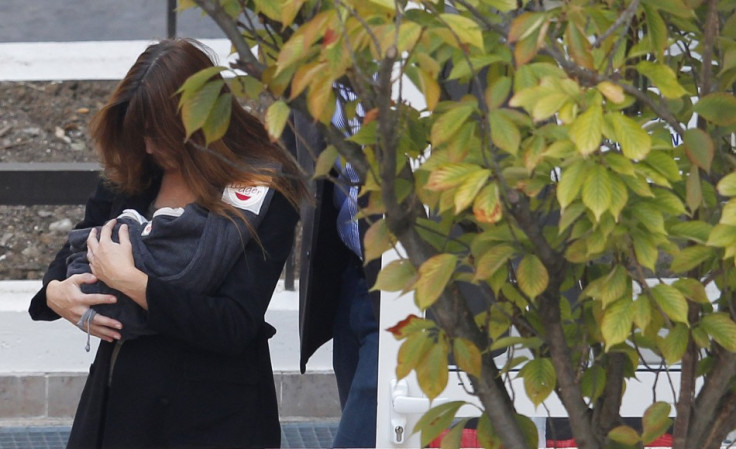 Carla Bruni-Sarkozy headed home yesterday with her newborn daughter Giulia, the first baby born to a sitting French president.
Bruni-Sarkozy, 43, left the Clinique de la Muette on Sunday holding the four-day old Giulia and was helped into a car by her bodyguards.
There was no sign of the proud father, President Nicolas Sarkozy, who was also absent from the birth last Wednesday, as he was in Frankfurt for an emergency meeting with German Chancellor Angela Merkel, trying to solve the deepening European debt crisis.
Bruni-Sarkozy announced the baby's name on her official Web site last week and thanked all her well-wishers for their support, writing: "I am deeply touched by the many messages of congratulations that I have received since the birth of our daughter.
"On this happy occasion, my husband joins me in expressing our warmest thanks to all those of you who sent us these tokens of your kindness."
The president said he and his third wife felt a "very profound happiness" over the birth of their first child together. He has three sons from his two previous marriages. She has one son from a previous relationship.
Sarkozy married Bruni following a whirlwind romance of just 80 days in 2008.