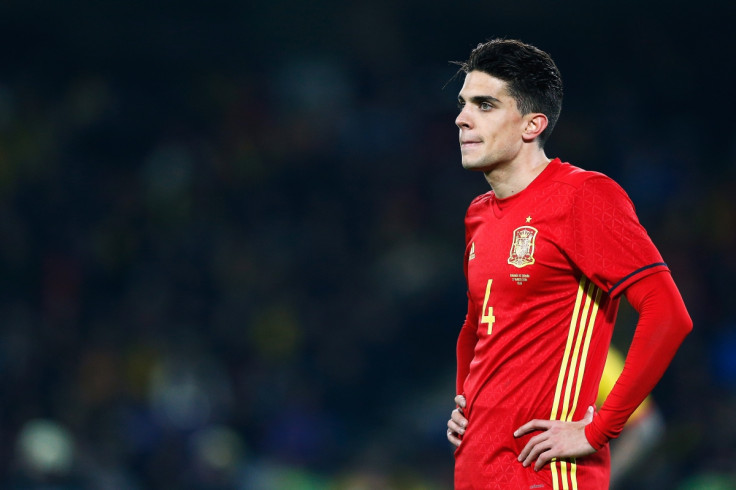 Former Barcelona captain Carles Puyol has admitted Marc Bartra fell short of the club's expectations last season. The 25-year-old defender is set to make a £6.2m ($9m) switch to Borussia Dortmund this summer, after falling down the pecking order at the Nou Camp.
Bartra was a highly-rated young player as he made his way through the Barcelona youth ranks. But Puyol – a former teammate who now serves as Bartra's representative – admitted the defender has underachieved over the last 12 months.
"Bartra's season, on a personal level, has not been as good as we had hoped," the Barcelona legend said, according to Sport. "He did not have much playing time, but now he is focused on the national team. He is very motivated and excited [about the Euros]. We will see what happens."
Bartra has been linked with moves to Manchester United and Tottenham Hotspur in recent months. But Barcelona's sporting director Robert Fernandez has hinted that Barta's deal with Dortmund also includes a potential buy-back option.
"Marc Bartra leaving could handicap us," Fernandez said. "We will have to learn what Bartra is going to decide, but I do not want him to leave. If he does, I would like him to remain with the club. There are important conditions."