Carlo Ancelotti ends Liverpool talk and vows to complete year-long break before returning to management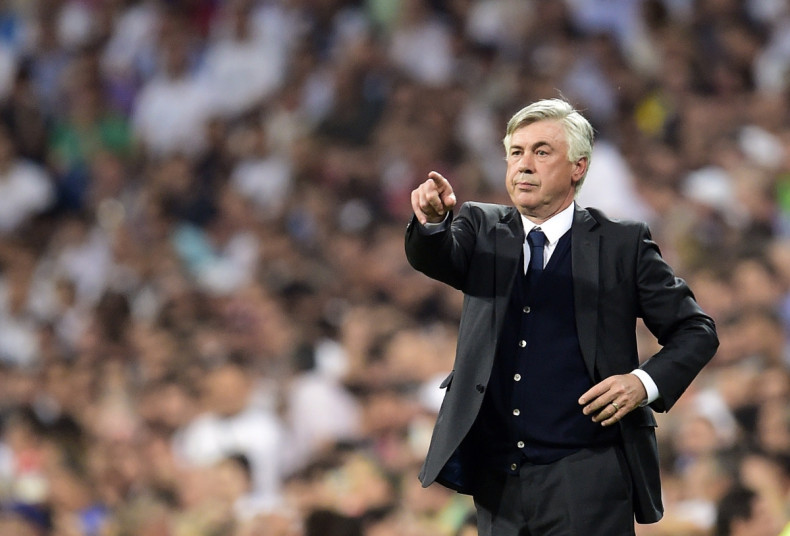 Carlo Ancelotti says he will not be drawn back into management until next summer at the earliest after being linked with the vacant Liverpool job. The former AC Milan, Chelsea and Paris Saint-Germain head coach left Real Madrid at the end of last season and was immediately linked with succeeding Brendan Rodgers at Anfield after the Northern Irish manager's dismissal on 4 October.
But with former Borussia Dortmund manager Jurgen Klopp reportedly close to signing a contract with the Merseyside club, Ancelotti says he has every intention of completing his year-long break from the game before considering a return.
"I enjoy my time now but, of course, I want to come back to manage – to work – because it is my passion," he said at an event at the National History Museum in London on 6 October, the Guardian reports. "I want to take my time to rest, but next season I am ready."
Immediately following Rodgers' dismissal, Ancelotti was installed as one of the favourites to succeed him. The veteran manager has also revealed he was offered the chance to return to Milan after leaving Madrid in the summer when he was approached by club CEO Adriano Galliani. The Italian however turned down the offer, insisting he felt he needed a rest after his two years at the Santiago Bernabeu.
"When he learned I wouldn't be staying in Madrid [at Real], Galliani came to test the waters," Ancelotti explained in an interview with Corriere della Sera. "He showed me all his affection, but I told him right away: 'No, thanks.' We spent some nice days together, Galliani is nice, and he's intelligent but after two years at Real I had no energy. Real is very draining. We didn't even talk about money. That said, if it had been another time I would have come back.
Liverpool meanwhile are hopeful of naming their new manager before their next fixture against Tottenham Hotspur on 17 October. BBC Sport suggests the German is expected to arrive on Merseyside on 8 October to finalise a deal with an official announcement expected the next day.