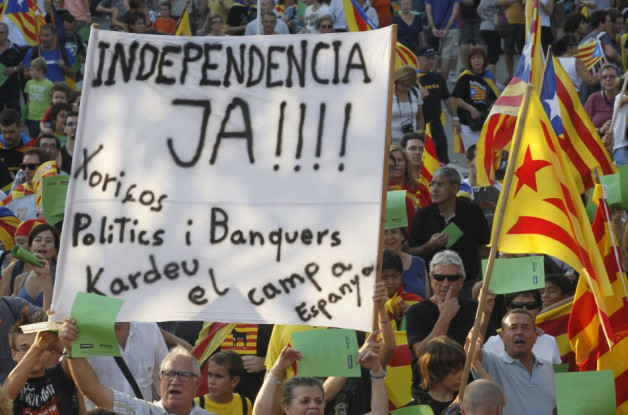 Local elections are under way in Catalonia, the wealthy region of Spain where the dominant campaign issue has been the prospect of breaking away from Spain.
Pro-independence parties are likely to claim victory in the polls, as the majority of voters are turning to parties that favour a break from the troubled Spanish economy.
According to opinion polls, Catalan president Artur Mas is likely to be re-elected. His party, Convergence and Union, has continued to support independence, despite opposition from Spanish Prime Minister Mariano Rajoy.
Elections are being held for the 135 seats in the regional assembly, and the ruling party is expected to secure 60 to 64 seats.
Jobless rates and the listless economic situation have played a key role in pushing many Catalans to want to break away from Spain.
"I hope to be the last president of a Catalonia that the Spanish state is trying to destroy. The next one will not depend on the Spanish state and they will no longer be able to destroy it," said Mas during an election campaign.
In years to come, a referendum is likely to be held to determine whether the region should stay with Spain.
However, Rajoy may use the existing constitution to thwart any referendum.
Those who want independence argue that the region would be more prosperous as an individual member of the EU rather than as part of Spain.
The region, which is responsible for nearly 20 percent of Spain's economic output, has been made to bear the brunt of recent economic woes, say activists.