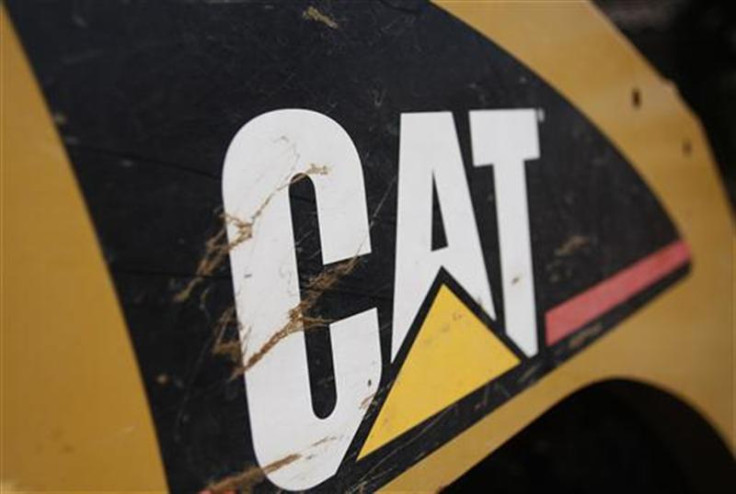 Heavy plant and equipment-maker Caterpillar Inc has been dropped from a list of socially responsible investments because of the controversey over the use of its bulldozers by Israeli forces in the Palestinian territories.
American investment-support firm MSCI has downgraded Caterpillar, which has been under fire by pro-Palestinian groups for what they say is its acquiescence in Israel's occupation of the West Bank.
In a statement, MSCI said one of the "key factors" in Caterpillar's downgrade was "an ongoing controversy associated with use of the company's equipment in the occupied Palestinian territories".
It also citied employee safety concerns, environmental issues and a January 2012 plant closing in Canada.
As a consequence of the move by MSCI, mutual fund giant TIAA-CREF has stripped itself of $72m in Caterpillar stock from its "Social Choice" fund, which tracks one of MSCI's indexes.
A Caterpillar bulldozer made the headlines in March 2003 when US peace activist Rachel Corrie was crushed to death by one which was driven by an Israeli soldier as she attempted to prevent the destruction of a Palestinian family home.
Although a military investigation ruled Corrie's death an accident, her family filed a lawsuit against Israel.
Caterpillar shareholders raised concerns in a resolution to their AGM in April 2004 which questioned whether "Caterpillar's directors can reconcile acquiescence" with the end-use of the bulldozers with the company's code of worldwide business conduct.
The company denied that it equipped tractors with armour, claiming that they were sold to the US government and then sold on to Israel.
"We hope and wish for a peaceful resolution to the unrest in the Middle East but that solution is a political matter to be worked out by the appropriate parties," Caterpillar spokesman Jim Dugan said. "Caterpillar does not and should not have a role in that political process."
Pro-Palestinian and pro-boycott groups welcomed the MSCI decision. Dalit Baum, an activist involved in the "We Divest" campaign, called it a milestone.
TIAA-CREF said its decision was not influenced by outside pressure.
"The only reason [Caterpillar] came off our list was because it came off MSCI's index," a company official told AP.