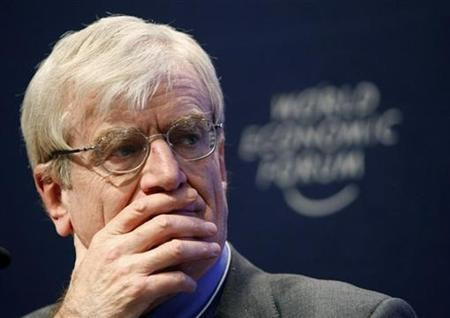 The Confederation of British Industry has said that it expects economic growth in 2011 to be slower than previously thought thanks to the Coalition government's emergency Budget. By contrast the CBI said it expected growth in the remainder of 2010 to be slightly faster than previously hoped for.
Consumer spending in 2011 is predicted by the CBI to weaken thanks to the government's planned VAT rise, high inflation and low wage increases.
In 2010 the British economy is expected to grow 1.6 per cent, up from 1.3 per cent predicted in June. The rise was attributed to better than expected Q2 growth. In the third quarter of 2010 GDP growth is expected to be 0.3 per cent, rising to 0.6 per cent in Q4.
Next year GDP growth is predicted to be two per cent, down from a 2.5 per cent rise predicted in June. The CBI added however that a double dip recession is "unlikely".
According to the CBI, unemployment is likely to reach 2.49 million people by the end of this year and will continue rising, reaching 2.62 million by the end of next year.
In addition the Bank of England, the CBI predicts, will start raising interest rates next spring, reaching 1.25 per cent by the end of 2011.
Richard Lambert, CBI Director-General, said, "The degree of uncertainty around the outlook remains high, but our view is that the UK's tentative recovery will be sustained, albeit with weaker levels of growth.
"The fragile nature of the recovery is why, in the forthcoming spending review, the Government must focus its scarce resources on those areas which most galvanise growth, namely infrastructure and capital investment."
Ian McCafferty, CBI Chief Economic Adviser, said, "While the outlook for growth in 2010 has been lifted slightly, due to slightly faster economic activity in the second quarter of the year, the outlook for next year will be more restrained.
"The action to get the public finances back onto a sustainable footing will no doubt temper the recovery going into 2011.
"Consumer spending will be more constrained than previously thought, due to higher inflation resulting from next January's VAT rise, and wage increases continuing to be modest.
"We do expect exports to grow at a faster rate than imports however, with net trade making a positive contribution to GDP growth during the coming 15 months."