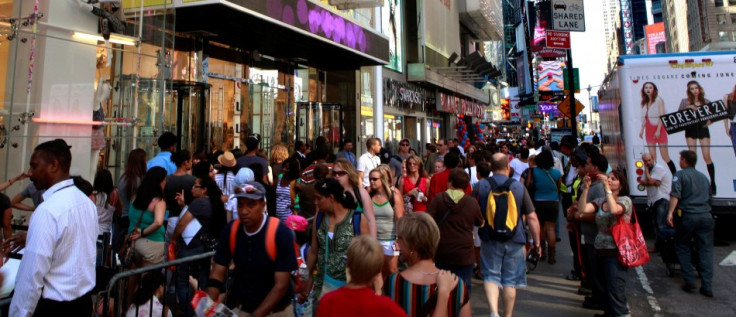 Retail sales in the UK have declined in May, at its fastest pace in more than a year, indicating a persistent weakness in the sector during 2013 amid squeezed household income, according to a survey by the Confederation of British Industry (CBI).
The business lobbying group said that the sales balance of its monthly distributive survey declined further to minus 11 in May from minus 1 in April. Analysts expected a positive net balance of 3.
"Retail sales growth has weakened since the start of the year as households continue to feel the pinch with wages failing to keep pace with the cost of living," Barry Williams, chief merchandising officer for food of Asda and chairwoman of the CBI panel, said in a statement.
Consumer spending in the country has suffered primarily from higher energy prices and weak wage growth. Household expenditure rose just 0.1% in the first quarter, the slowest pace since the third quarter of 2011, according to official data.
Overall sales volumes remained below average for the time of year and orders fell faster than at any point since November 2011, the survey involving 69 retailing firms and conducted between 24 April and 15 May found.
Grocery sales were broadly flat in May, reversing last month's rise. Sales declined in most other sub-sectors, including clothing and footwear.
Looking forward, retailers expect an improvement in the situation with the sales balance rising to +10 in June.
However, they are planning to scale back their investment for the year ahead, with investment intentions now the weakest since the start of 2012. The CBI noted that a gauge of retailers' investment intentions dropped to minus 23 in May from minus 7 in February, the weakest since February 2012.