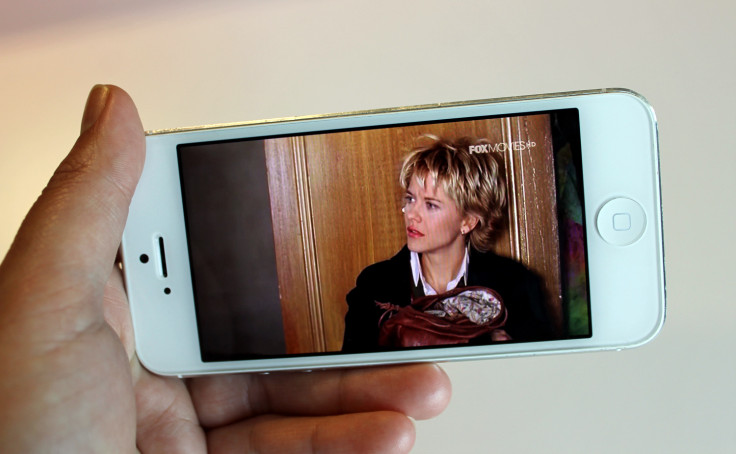 cCloud TV, an online service that enables users to stream IPTV channels for free, has now expanded to offer 500 channels, including premium cable channels.
The service consists of a cloud-based player, which essentially allows anyone to livestream cable channels without having to shell out a dime, offering everything from world news channels to entertainment channels such as Fox Movies HD, Sky Atlantic, HBO, Cartoon Network, AnimeTV, SyFy, MTV and the Disney Channel.
There are also numerous sports channels including BT Sports, ESPN, Eurosport and Sky Sports, and educational channels such as Discovery, History Channel, National Geographic, Animal Planet and the Travel Channel.
The latest update adds even more channels to the service, with many more movie and sports options, as well as foreign language offerings in Russian, Arabic, Chinese, Japanese and Hindi, and radio stations too.
Some of the channels are free-to-air and stream live over the internet already but others are definitely not free.
No IPTV streams are hosted on the service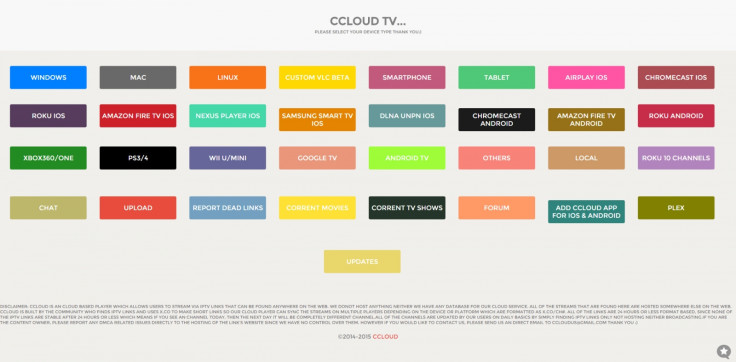 When the service initially launched in May, cCloud TV received a lot of DCMA requests from content creators and providers, but the requests have now faded away as cCloud TV says none of the content is hosted on its servers.
"I never described how cCloud works since I wasn't expecting cCloud to go all viral. The content providers thought we were broadcasting all of the channels but in reality we are not – we are just syncing streams that can be found on the web," cCloud TV told IBTimes UK.
"We don't host anything nor do we have any database for our cloud service. cCloud is built by the community, who find IPTV links and make short links so our cloud player can sync the streams on to multiple players."
cCloud TV also explained that since DCMA requests are frequently sent out to the websites that host these illegal streams, they often go down within 24 hours, and so the cloud community finds new links to replace them, and in a sense, almost expects the streams to be taken down if they have been illegally obtained.
"Currently, we have about 80,000 returning users daily and about 1,000 or more new visitors every day," cCloud TV added.
cCloud TV is now supported on Windows PCs, Mac, Linux, iOS and Android smartphones, tablets, Chromecast, Airplay, Roku, Amazon Fire TV, Samsung Smart TVs, Nexus Player, Xbox One and Xbox 360, PS3 and PS4, Wii U, Google TV, Android TV and Plex.