Celebrity-endorsed crypto start-up picks fight with US government, gets sued
SEC obtains federal court order to freeze AriseBank's $600m assets.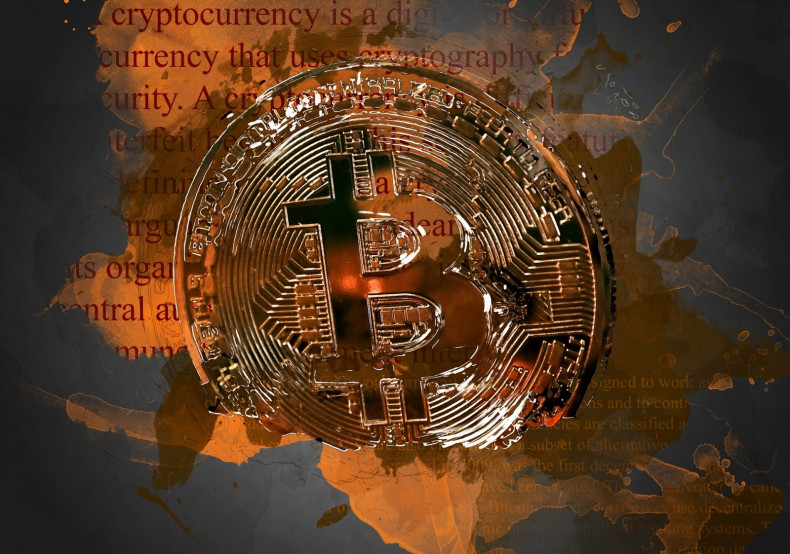 An outspoken cryptocurrency start-up claiming to have raised $600m while boasting of celebrity endorsements has been accused of being an "outright scam".
The US Securities and Exchange Commission confirmed on Tuesday (30 January) that it was taking unprecedented legal action against Texas-based "AriseBank", a crypto platform that has appealed for cash via an initial coin offering (ICO) to "revolutionise banking".
The SEC obtained a federal court order, freezing AriseBank's assets and stopping it from raising any additional money.
Its complaint alleged that co-founders Jared Rice, 29, and Stanley Ford, 45, illegally raised funds without registering with regulators, and misled investors.
Filings show the SEC took issue with claims by the start-up that it could offer insurance through the Federal Deposit Insurance Corporation (FDIC).
The agency alleged AriseBank made "false statements" about links to payment processor Visa and failed to inform followers about the criminal background of founder Rice, who is on probation for theft and tampering with government records.
"We sought emergency relief to prevent investors from being victimised by what we allege to be an outright scam," said Stephanie Avakian, co-director of the SEC's Enforcement Division.
"We allege that AriseBank and its principals sought to raise hundreds of millions from investors by misrepresenting the company as a first-of-its-kind decentralised bank offering its own cryptocurrency to be used for a broad range of customer products and services."
Online, AriseBank promised the world. In a press release (25 January), it claimed to be in the process of acquiring an FDIC-insured bank. Days earlier, it said it had raised $600m and would soon become "the first $1 billion ICO". The platform would integrate 700 currencies, it noted.
On social media, it touted a celebrity endorsement from world boxing champion Evander Holyfield and published lengthy anti-establishment rants. Like many other ICOs, it pledged to change people's lives – in exchange for cold hard dollars.
Now, things have gone quiet. AriseBank's website is offline at the time of writing and its social media accounts have not been updated in days. Despite claiming riches, its overall reach appears small. On Twitter, for example, the AriseBank account has fewer than 10,000 followers.
Behind the scenes, the US court ordered an emergency asset freeze on AriseBank, Rice, and Ford and appointed a receiver for AriseBank, including its digital assets.
"This is the first time the Commission has sought the appointment of a receiver in connection with an ICO fraud," said Steven Peikin, director of the Enforcement Division.
"We will use all of our tools and remedies to protect investors from those who engage in fraudulent conduct in the emerging digital securities marketplace," he added.
Victim of libel and slander
Earlier this month, AriseBank received a cease and desist order from the Texas Department of Banking because it had used the term "bank" in its name and marketing materials.
A day after the order was issued, the start-up published a blog post on Medium titled: "AriseBank Isn't A Scam. It's A Victim of Libel and Slander."
According to CoinDesk, AriseBank's offices were raided by the SEC and the FBI on 26 January. Assets and funds raised from the ICO were allegedly seized.
In its most recent court filing, the US securities agency referenced a Facebook post from October 2017 in which Rice discussed "his coming fight with the SEC".
The post read: "Several branches of the various governments within the United States are run by cowards, liars and downright frauds; whether that is at the local, state or the federal level, it's plain for anyone to see [...]. Rather than close our ICOs and shiver in fear, companies like AriseBank have geared up for the coming fight with the SEC."
It later added: "We must live in a world of life, love, liberty and happiness because that's what our country's forefathers wanted. It's what our veterans have risked and lost their lives for and it's what AriseBank is and what we stand for. We will lead the charge."