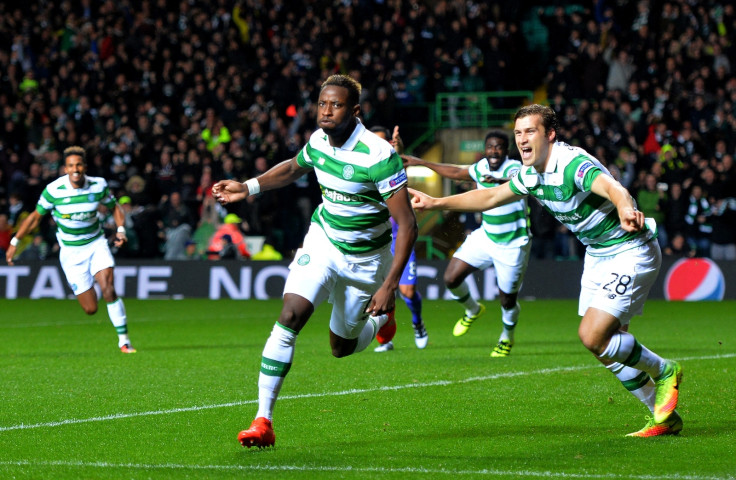 Celtic are confident of retaining their best players including striker Moussa Dembele, according to majority shareholder Dermot Desmond. The 20-year-old has been central to The Bhoys' impressive start to the campaign, leading to reports Arsenal have reignited their interest in the forward.
Dembele has scored 12 goals this term, including twice in the Champions League draw with Manchester City. The Sun understand that the Gunners have sent scouts to watch the former Fulham striker, who moved north of the border during the summer transfer window.
Arsenal missed out on signing Dembele during the summer, instead opting to move for Deportivo La Coruna forward Lucas Perez. However, amid reports Arsene Wenger has rekindled his interest in the player, Celtic have moved to quash suggestions they have to sell to balance the books.
"I think so," Desmond told Sky Sports when asked whether Celtic could keep their best players. "I hope that we can. They're a team they're together. We don't need to sell any players and hopefully we can retain them. Our job is to have players who want to be sought by other clubs in the Premiership and elsewhere. That is an indication of the quality footballers that we have."
Brendan Rodgers has heaped praised on Dembele amid his fine start to the campaign, comparing him to Didier Drogba whom he worked with during his coaching spell at Chelsea. "There's no doubt. I worked with Didier Drogba at Chelsea and I think he's of that ilk," he said, according to The Daily Mail.
"Moussa is still young. Didier came into Chelsea at 24 or something like that. This boy's just turned 20. He's still a baby, but he's tough. You can see on nights such as Wednesday that he is a big reference for the team. What I see in Moussa is that he's a big-game player. He really comes alive in the big games. He has a belief. I think he said he wanted to be the world's best player when he came in and so we shall see. He is making nice strides, isn't he?"
While Arsenal will have to wait until at least January to launch a concrete bid for Dembele, the hitman's international future could be settled before that. Dembele will make his France U-21 debut this week however he will become eligible to play for England from 2017 having completed his five-year residency.
But Didier Deschamps is hopeful of making Dembele a senior France international and has expressed his delight in his recent displays. "I saw him score his goals in the Champions League," he said of the Arsenal target, according to The Sun.
"At the moment, he is in the generation below us and has just been called up for the Under-21s — but you never know. He's had a somewhat unusual career path — but he has very many qualities. Some young players have got lost at their clubs, but Dembele is impressing now in the Champions League. He's a good player".