Central African Republic: Men and Children With Knives and Machetes Clash With French Troops
Men and children carrying machetes, knives and hunting rifles took to the streets of Bambari in the Central African Republic after at least one man was killed when French peacekeeping troops tried to disarm Muslim rebels.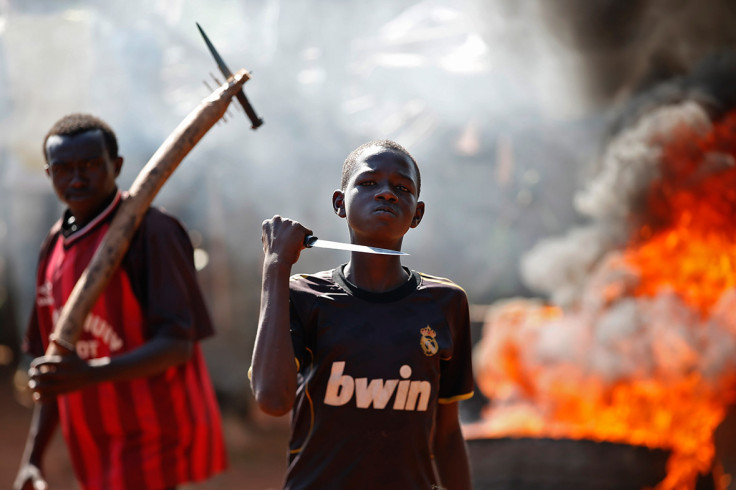 A spokesman for the rebels told Reuters the troops opened fire on a crowd of protesters, killing three civilians and wounding at least six. A French military official denied troops killed civilians and said they fired warning shots in the air after coming under fire in Bambari, the headquarters of the mostly-Muslim rebel Seleka alliance.
Tensions ran high at nightfall and occasional gunshots could be heard. Barricades burned and people walked around armed with bows, arrows and machetes.
Muslims in Bambari say they are unwilling to disarm after similar moves in the capital Bangui led to attacks on Muslims there.
More than 2,000 people have been killed in the violence and a million of the country's 4.5 million people have been forced from their homes despite the presence of several thousand African peacekeepers and European Union and French troops.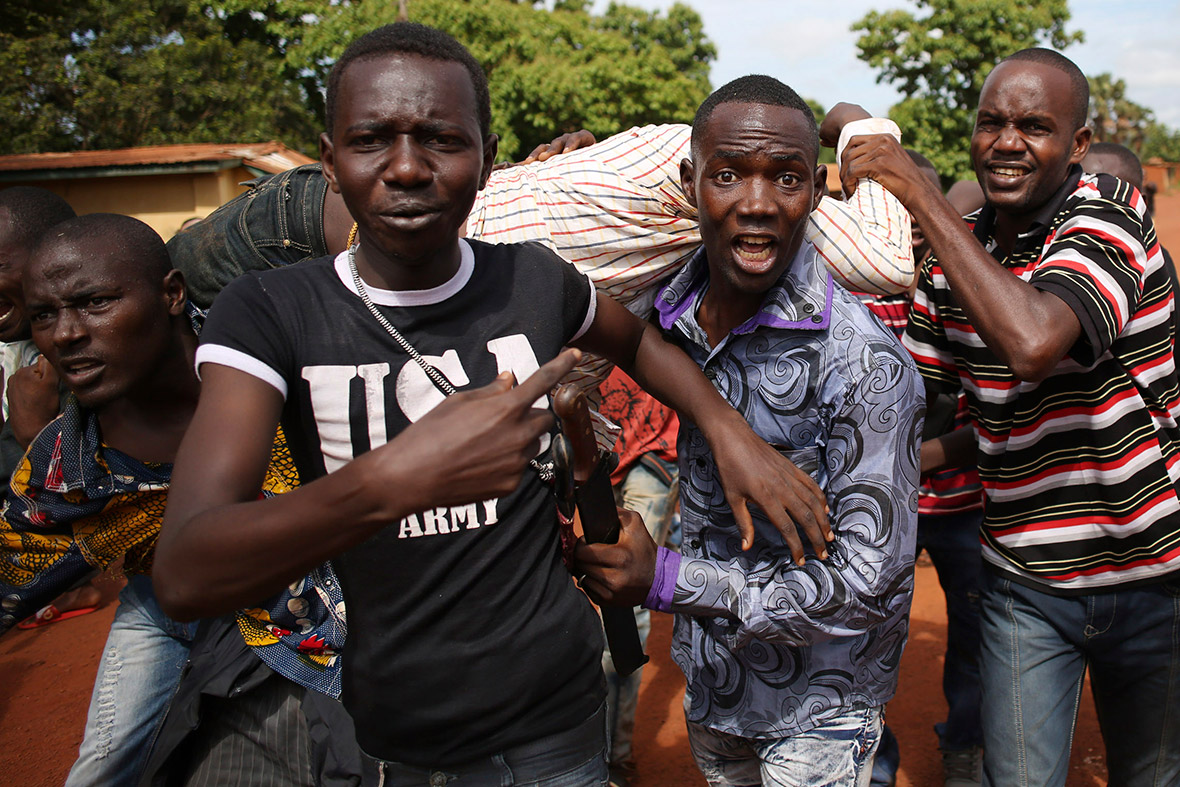 © Copyright IBTimes 2023. All rights reserved.