Alcatel has announced the One Touch Idol Ultra, a smartphone claimed to be the world's thinnest, measuring just 6.45mm, less than the 7.6mm iPhone 5.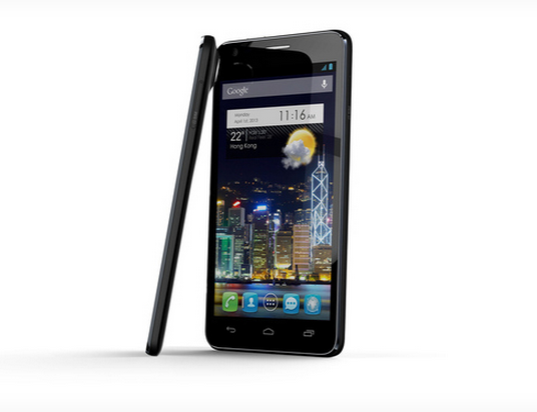 Follow all the news, reviews and rumours on our CES 2013: Live Blog
A ultra-thin design doesn't mean Alcatel is skimping on hardware though, as the One Touch Idol Ultra has a 4.7in HD AMOLED screen, a 1.2GHz dual-core processor, and runs Android Jelly Bean.
The Alcatel One Touch Idol Ultra (we wish its name was as compact as its design) has an 8-megapixel camera on the back capable of shooting full 1080p HD video.
Alcatel also used its presence at CES to announce what it claims to be "the lightest smartphone in its category" - the 110 gram One Touch Idol. It too runs Android 4.1 Jelly Bean and has a 4.7in display, although this time it's an IPS panel, rather than AMOLED.
For the sake of comparison, the iPhone 5 weighs in at 112 grams, and is by far the lightest smartphone we tested in 2012 - to make the One Touch Idol even lighter, but with a screen 0.7in larger, Alcatel has pulled off something of a manufacturing myracle, although we're keen to know if it feels as sturdy as the iPhone.
Finally, Alcatel announced the One Touch Scribe HD, featuring 4G connectivity and is, according to the company, the first smartphone to use MediaTek's MT6589 quad-core processor, which should make for fluid and fast graphics, even on the Scribe HD's large 5in screen.
No word yet on how much these new Alcatels will cost, or when they will go on sale, so their crowns of world's slimmest and lightest may not last for long.
One Touch Tab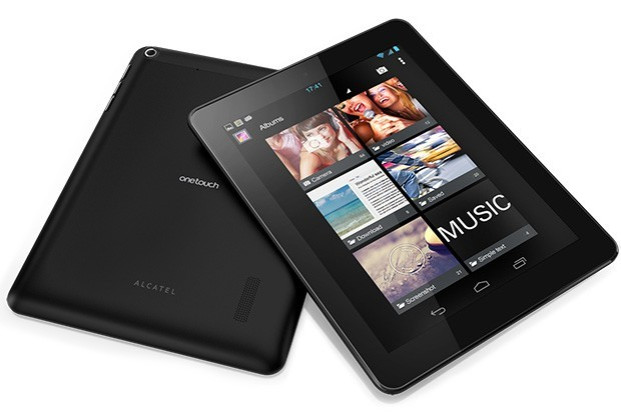 Away from smartphones but sticking with Android, Alcatel also used CES to announce three new Jelly Bean tablets - the Tab 7 HD, Tab 8 HD and Tab 7.
The One Touch Tab 7 HD (Alcatel clearly doesn't like short, snappy names) is a 7in tablet with a 1200 x 800 screen resolution, a dual-core 1.6GHz processor with 1GB of RAM, front and rear cameras, and an expected retail price of $149.
The Tab 8 HD is very similar to the Tab 7 HD, but offers a slightly larger 8in XGA screen with a lower resolution of 1024 x 768. Otherwise, it's exactly the same as its smaller sibling, and will retail for $179.
Alcatel's non-HD Tab 7 has a 7in TFT display with a resolution of just 1024 x 600, and will be powered by a single-core 1GHz processor. There's no front-facing camera and internal storage is capped at just 4GB - this really is a basic tablet, and at $129 it's priced accordingly.
All three tablets will run Jelly Bean and will go on sale in the third quarter of 2013, and they will all offer microSD card slots for increased storage.