2013 could be my last year travelling to Las Vegas in the first week of January to cover what's is known as the "world's biggest technology show", as it loses some of its star appeal.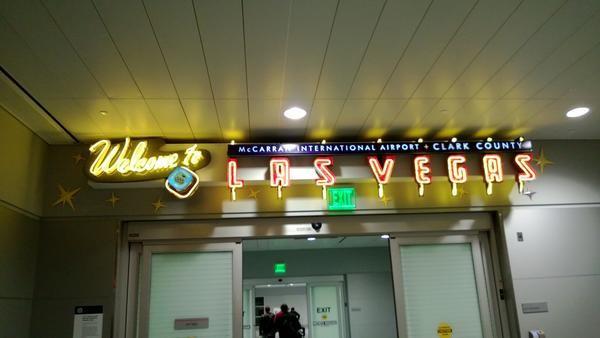 Follow all the news, reviews and rumours on our CES 2013: Live Blog
It's hard to know who the Consumer Electronics Show (CES) really benefits. A common perception is that CES is the place where all the major technology companies launch their latest and greatest gadgets. But this is simply not the case.
Let's look at 2012 as an example. Last year's most talked about consumer technology products (in no particular order) were: the iPhone 5, iPad 3, iPad mini, Microsoft Surface, Samsung Galaxy S3, Google Nexus 7, Amazon Kindle Fire HD and the Wii U.
How many were launched at CES 2012? None.
Apple hasn't appeared at CES since 1992, and now launches all its products at special one-off and much talked-about events in San Francisco a couple of times a year.
Apple's great rival in the smartphone and tablet world, Samsung, traditionally has one of the largest booths in the Las Vegas Convention Centre where CES take place. In 2012 however it began following Apple's example, launching its flagship smartphone at a special event in London in May.
Samsung is the world's largest consumer electronics company with fingers in so many pies that it is difficult to follow its new products, there are so many of them. At CES 2012 it put its latest TVs and connected home appliances to the fore, and it likely to do the same this year.
Microsoft
Microsoft, one of the mainstays of CES for many years is not in Las Vegas this week, deciding last year that it would take a year out from giving the keynote address by its head man - formerly Bill Gates, lately the Marmite-like Steve Ballmer.
Microsoft also went down the route of holding it's own one-off launch event for the Surface tablet, showing once again that CES is not the place to show off your next big thing.
There are a number of reasons why technology companies have moved away from launching big products in Las Vegas.
The first is simply the amount companies in one place at one time, all clambering for attention for the products they have launched. This means your shiny new gadget can easily get lost in the noise of all the other announcements.
Secondly, holding an individual press conference means you'll get more sustained and widespread coverage in the media, giving the public the impression that your new smartphone/tablet/laptop is something special and deserving of all this attention.
Relevance
All this means the relevance of CES is being questioned by more and more people. Charles Arthur, technology editor for the Guardian, said: "The problem is that every year the next big thing turns out not to be what consumers end up buying."
Over at AllThingsD, Mike Isaac says CES is "what can only generously be described as a week of hell on earth." While this may be a particular view of fatigued journallist, it is indicative of the way people are beginning to view CES.
What we will see companies showcase at in Las Vegas this week will be their shoot-at-the-stars stuff, which may or may not end up on stores shelves one day.
For example, in 2011, my first year at CES, I wandered by the Samsung stand at an evening showcase and spotted bendable screen technology. I was suitably impressed, but over two years later and we've seen no device with a bendable screen come to market.
First
It's as if companies are trying to be first just for the sake of it, and an actual idea of when, or indeed if, a product will be available for sale is an after-thought.
The Las Vegas Convention Centre is a vast space filled with every conceivable type of technology from smartphones and laptops to car tech and solar power generators. It truly is a melting pot and trying to find the most interesting stories can be difficult.
Wandering past hundred of stands selling every conceivable type of smartphone cover in every conceivable colour can be disorientating, and you can forget why you are even in Las Vegas in the first place.
Yes it is a good place to meet people you would only otherwise talk to on email or over the phone, and you do get access to company spokespeople you otherwise may never meet.
But travelling halfway around the world to see someone from Jersey Shore launch a pair of headphones, just doesn't seem to be cut it anymore.