Nikon has used its booth at CES in Las Vegas to announce two additions to its '1' series of compact system cameras: the Nikon 1 J3 and the Nikon 1 S1, the first of a new S-series.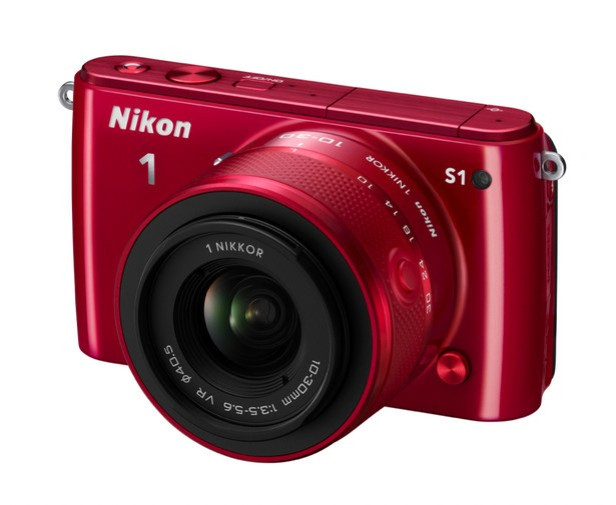 With the emphasis on being stylish but simple to use, and much more compact than an SLR,the new Nikon 1 S1 loses most of the physical controls of the J family, so despite it retaining the interchangeable lens system and Nikon CX sensor, it's more like a compact camera than anything else.
The move away from physical controls for the S-series means ditching the mode dial, so instead you'll be controlling the camera via its large rear touch screen.
There's still access to manual controls like aperture and shutter priority shooting modes, but by burying these in the user interface, we suspect the camera is aimed at users who want a point-and-shoot with minimum fuss.
Inside, there's a 10-megapixel sensor offering ISO from 100 to 6,400, and capture speeds of up to 60 frames per second. As for video, you get full 1080p HD resolution, along with the usual range of shooting modes and effects, as seen on most cameras of this size.
Nikon has said the 1 S1 will come in black, white, pink, red and khaki (with matching lenses, naturally) and it is fully compatible with all existing Nikon 1 lenses.
Speaking of lenses, the 1 S1 will ship with an 11-27.5mm kit lens and the bundle will set you back £479.99 when it goes on sale on 7 February.
Nikon 1 J3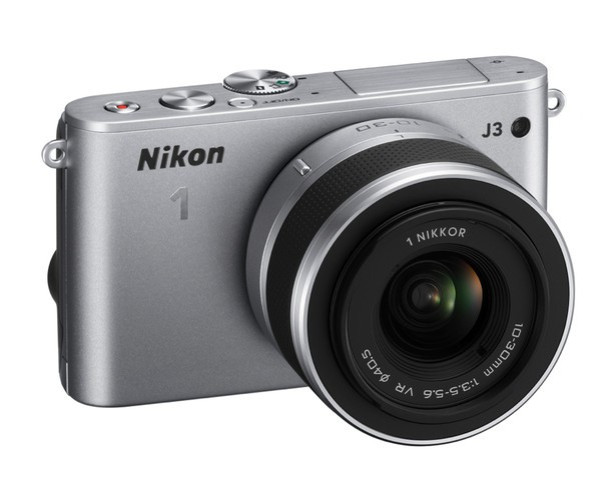 Consumers looking for something with a bit more power and more comprehensive physical controls, the Nikon 1 J3 will be for you.
Also announced at CES, the 1 J3 sees Nikon's mode dial that the S1 loses, so switching between shooting modes is a case of flicking the dial around, rather than wading through the user interface via the touch screen.
In an attempt to justify its £579.99 asking price (with a 10-30mm kit lens), Nikon has given the J3 an aluminium body for that premium feel, and that body can be had in black, white, silver, red or beige, with matching lens.
The J3 has a 14.4-megapixel sensor with ISO ranging from 100 to 6,400 and, as with the cheaper S1, the J gets the compact CX-format sensor.
Finally, Nikon announced two new Nikkor lenses for the Nikon 1 range: an ultra-wide angle 6.7-13mm lens with a viewing angle of 100 degrees and a max aperture of f/3.5; the lens will be available from 7 March for £459.99.
Alongside this, Nikon launched a 10-100mm zoom lens with a max aperture of f/4.0 and vibration to keep zoomed in shots stable; it will go on sale on 7 February for £479.99.