If 2012 was the year that technology went social, 2013 will be the year that it becomes personal, and will know more about us than ever, thanks to an influx of wearable gadgets about to hit the market.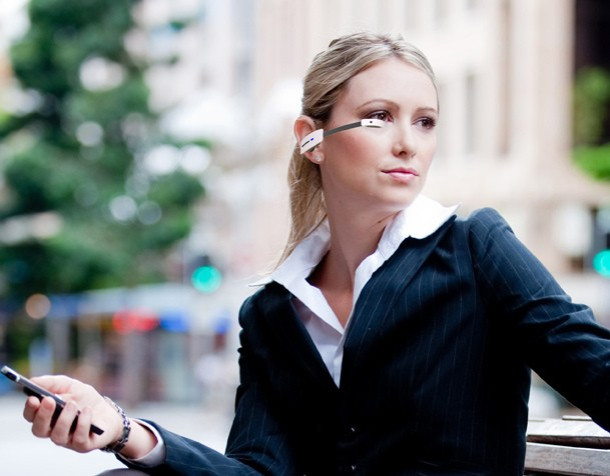 Follow all the latest news live from Las Vegas right here on our CES 2013: Live Blog
Gadgets like the Nike Fuelband and Jawbone Up have been around for a few months now, but CES this year showed us that wearable tech can go further than simple devices monitoring how far you run.
Pebble revealed that its smartwatch is in mass production, and will arrive on the doorsteps of early investors by the end of January, Vuzix showed off its rival to Google Glass, Withings's new Smart Activity Tracker documents your sleep, and Proximo alerts you if you lose your phone or keys.
Pebble
After a hugely successful stint on start-up funding website Kickstarter, Pebble raised more than $10m, a hundred times more than its initial target and enough to bring the smartphone into mass production, with 15,000 rolling off the Chinese production line each week.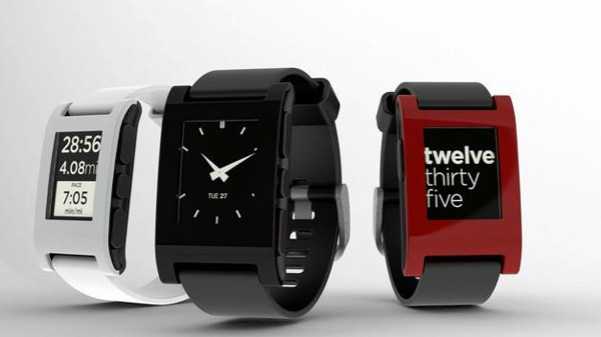 What at first looked like little more than a pipedream with a few clever concepts built in, the Pebble project is real and will be arriving on the doormats of investors later this month, followed by sakes at $150 a piece to the general public soon after.
Connecting to your smartphone via Bluetooth, the Pebble watch can display text messages, emails and other notifications on its 1.2in black-and-white, e-paper display, along with controls for playing back music from your connected phone.
Although Pebble will never be a mainstream product, the company's software development kit and push to build a community for developers shows promise; barring any major issues or delays, we can see Pebble becoming a success.
Health and Fitness
Strangely, LG and Withings each launched a product called Smart Activity Tracker at CES this year, and they both claim to monitor your movements to provide information on how far you have run, and how many calories you've burned.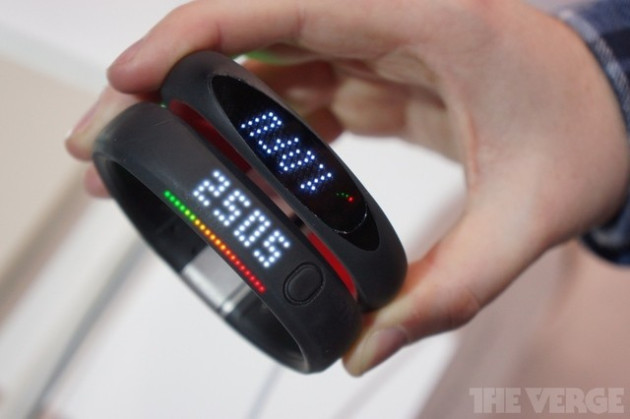 Looking at the LG product, the wristband uses GPS and an accelerometer to accurately measure your activity. It can record how fast you are moving, so knows if you are walking or running, and stores the data, ready to be synced over Bluetooth with LG's smartphone app, or its range of Smart TVs.
The band has a simple dot matrix-style touch screen, so you can swipe through different types of information, and LG says that it hopes to add a heart rate monitor in a future update.
Away from the Fuel motivation system used by Nike, the LG Smart Activity Tracker sticks to numbers, showing you how many calories you've burned, plotted against a daily target.
LG is yet to announce a price for the band - Nike charges around £130 for its own FuelBand - although it is planned to go on sale in the summer.
The other Smart Activity Tracker to be announced at CES was by Withings. The device resembles a small USB stick, records your movements with an accelerometer, and can be kept in your pocket, or worn on an option armband to record your sleep patterns.
The device syncs to an included iOS and Android app over Bluetooth, and has a two-week battery life.
Unlike the Nike and LG alternatives, the Withings activity tracker has a heart rate monitor on the back - press your finger against it before, during and after exercise, and the device logs your results into the application.
Smart Glasses
Google Glass is by far the most high-profile product in the race to bring technology to our faces, with its head-up display providing directions, maps, information on local services, incoming calls and notifications, and a camera - but with a $1,500 price tag for early beta units and no set release date, rivals are closing in.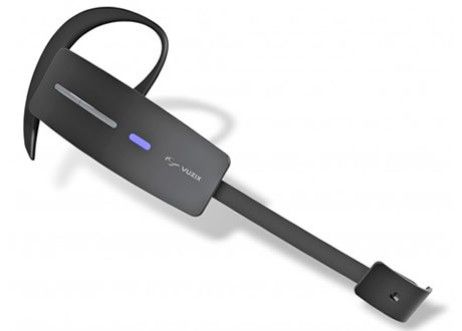 Vuzix is one such competitor, which showed off its M100 smart glasses product at CES this week, with its colour display floating in front of the wearer's eyes, 4GB of internal storage, 1GB of RAM, an OMAP processor and a full HD camera, all running on Android 4 Ice Cream Sandwich.
The M100 connects to the internet through a Bluetooth or Wi-Fi connection with your smartphone, and includes a microphone and earpiece, so you can listen to music or make video calls with the integrated camera.
As for uses, the company suggests: "Imagine, you're out shopping and spot an interesting item on the shelf. A quick snapshot of the barcode and your smart glasses enhanced app goes off to the Cloud, finds the product and competitive product and displays the data. If a more attractive offer is available elsewhere, you can instantly place your order, then and there."
While development on Google's Project Glass is due to continue into 2014, Vuzix says the M100 will go on sale later this year, priced at $500.
Wearable technology is here whether you like it or not, but we're still not convinced that enough consumers want to wear a head-up display on their face, and fitness gadgets will have to undercut the £129 Nike+ FuelBand if they want to attract the mass market.