For most, the first week in January means reacquainting yourself with the office, sorting through hundreds of emails and wondering why, after 10 days of eating and drinking, your clothes no longer fit. But for technology fans, it means something else: it's time for CES.
The world's largest annual trade show, the CES (Consumer Electronics Show) takes place in Las Vegas, and it is where almost every technology company visits to show off its latest gadgets. Phonemakers such as Samsung and Sony mix with car companies including Ford and Audi in a show that spreads further across the city every year, taking up residence at the Las Vegas Convention Centre and spilling out into hotel function rooms up and down the strip.
It is always an insanely busy week, with early starts and late finishes every day – and as you will see from this article, almost every major announcement is set to happen on Tuesday 5 January. To make sense of the madness, here are some of our highlights from the busiest week in the technology year. We have also included links to live streams, where available, with conferences listed in local time (Pacific Time).
---
Tuesday 5 January, 8pm: Faraday Future Press Conference
Faraday Future is set to be an electric car company to rival Tesla. But with investment from a Chinese billionaire, industry-leading employees poached from the best of the automotive industry and a mysterious attitude towards publicity, this press conference is set to be an interesting one. Just a day before the curtains go up, an iOS app apparently made by FF was released ahead of schedule. It was quickly pulled, but not before screenshots were taken – and, well, from the tweet below it would appear that FF is building a 1,000-horsepower Batmobile...
Tuesday 5 January, 7:30am: Ford Press Conference
It's a bright and early start on press day at CES, with Ford CEO Mark Fields and chief technology officer Raj Nair sharing news of Ford's Smart Mobility programme. This will include updates on connectivity, mobility, autonomous vehicles, the consumer experience and data analytics. But the biggest news rumoured to come out here is a partnership between Ford and Google to accelerate their development of autonomous cars.
Tuesday 5 January, 7:30am: Fitbit press Conference
Taking place at the same time as Ford, but in a different hall, Fitbit is to host an event that claims to "ignite the world of health and fitness in 2016". This means new life-tracking wearables, but we should also expect to see Fitbit head towards the fashion industry in a bid to make its gadgets more attractive to the mass market.
Tuesday 5 January, 8:00am: LG Electronics Press Conference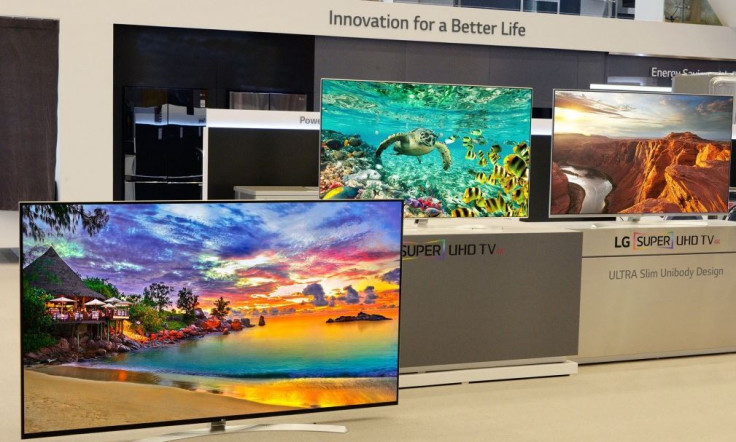 Billed as a sneak peek at what's in store for LG in 2016, this invitation-only press event is to show off new products in the mobile communication and home-appliance sectors. This will be a common theme of CES 2016 as companies look to make our household appliances smarter than ever. Flexible televisions and screens you can roll up like a newspaper are to be expected.
Tuesday 5 January, 8am: Bosch Press Conference
Bosch may not be the most exciting company at CES, but its technology will play a big role in the future of connected cars and smart cities. These, plus connected industry and smart-home tech will be revealed at CES.
Tuesday 5 January, 9am: Ultra-D and Beyond
I bet you thought 3D television was dead, didn't you? Don't be so sure, because companies such as Ultra-D and its partners are ready to show off the latest in glasses-free 3D. They will bring this technology to AAA game releases and public installations in 2016.
Tuesday 5 January, 10am: Huawei Press Conference
Huawei is tipped to be announcing its latest flagship smartphone, the P9, at CES. The Android phone is said to have a 5.2in screen, a similar metal design to its predecessor, the P8, and will be joined by the X3, a 6.3in tablet from Huawei's Honor sub-brand.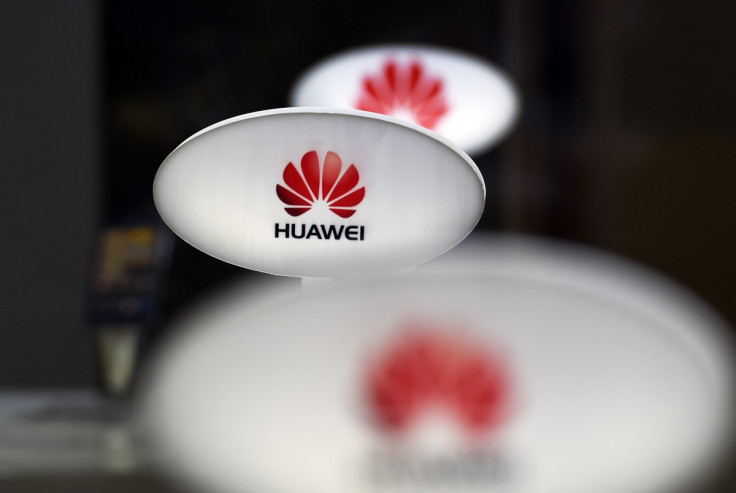 Tuesday 5 January, 12 noon: Qualcomm Press Conference
Best known for making smartphone processors, Qualcomm will use its CES press conference to reveal Snapdragon Flight, a processing platform for drones. This could be big news, as it'll give companies a starting point for building drones without them having to build the complex processors themselves. Given how many different phone makers use Qualcomm chips, this could be huge for the drone market.
Tuesday 5 January, 2:00pm: Samsung Press Conference
Samsung will use CES to reveal a range of new home appliances, including a fridge with a giant Android touchscreen on the front, acting as a 'family hub'. Also on show will be a wristband for controlling the Gear VR virtual reality headset, and a smart belt used to track movement, health and fitness. We also expect to see many new televisions, as is always the case at CES.
Tuesday 5 January, 3:30pm: YouTube Press Conference
Little is known about this one, other than it will be used to reveal how YouTube plans to "rewrite the future of television".
Tuesday 5 January, 4pm: Kia Press Conference
Korean carmaker Kia will be at CES, along with more automotive companies than ever before, to show off its roadmap for the future of fully autonomous cars.
Tuesday 5 January, 5pm: Sony Press Conference
Sony is expected to reveal more details of PlayStation VR, its gaming virtual-reality project. Hopefully we will find out how much it will cost and when it will go on sale.
Tuesday 5 January, 8:30pm: Volkswagen CEO keynote
Hoping to draw a line under the diesel-emissions scandal that rocked the VW Group in 2015, chief executive Dr Herbert Diess is to deliver a keynote address at CES. This will likely cover the future of autonomous cars, electric cars and connected cities. Here, we also expect VW to reveal its new electric Microbus minivan, which has been teased over recent weeks.
Wednesday 6 January, 8:30am: Netflix CES keynote
Netflix boss Reed Hastings will be making a rare public appearance at CES, giving a keynote address to discuss Netflix's expansion into a global company available in many more markets by the end of 2016. A launch in India is among the highlights expected here.
Wednesday 5 January, 1pm: General Motors boss to talk about connected cars
Providing further evidence that CES is as much about cars as it is technology, General Motors boss Mary Barra will talk on Wednesday afternoon about how personal mobility is being changed by vehicles connected to the internet, to their owners, and to each other. Barra is also expected to reveal the Chevrolet Bolt, an all-electric car with a range of 200 miles and a price lower than the cheapest Tesla.
That's about it as far as formal announcements and press conferences are concerned, but IBTimes UK will be on the ground in Vegas to bring you the latest news, interviews and hands-on reviews from the show floor.