Samsung has announced a range of Smart TV upgrade kits (aka Evolution Kit) designed to transform an older Smart Television set to run on newer standards from this year's product line-up.
Follow all the news, reviews and rumours on our CES 2013: Live Blog
The Evolution Kit was first introduced at last year's Consumer Electronics Show (CES) and is expected to make a comeback at the 2013 edition of the event, to be held in Las Vegas next week, from 8 to 11 January.
The South Korean manufacturers claim the kit can be plugged into the back of an older TV set and comes with hardware enhancements for the CPU and the GPU, which allows web-browsing or using apps at faster speeds. The kit is also expected to feature Smart Interaction features, including voice control and motion control.
"By simply attaching the Evolution Kit device into the back of a Samsung Smart TV, consumers can enjoy the latest features that the 2013 Smart TVs have to offer," a company press release states.
"Consumers can enjoy the latest features and services every year without having to purchase a brand new set. Samsung Smart TV users will enjoy timeless TV that transcends time with [the] Evolution Kit," Sunny Lee, the vice president of Visual Displays Sales & Marketing at Samsung, was quoted in the release.
There is still no word on pricing for the upgrade kit. However, we expect more details of the product to be revealed at CES next week.
Series 7 Touch Monitors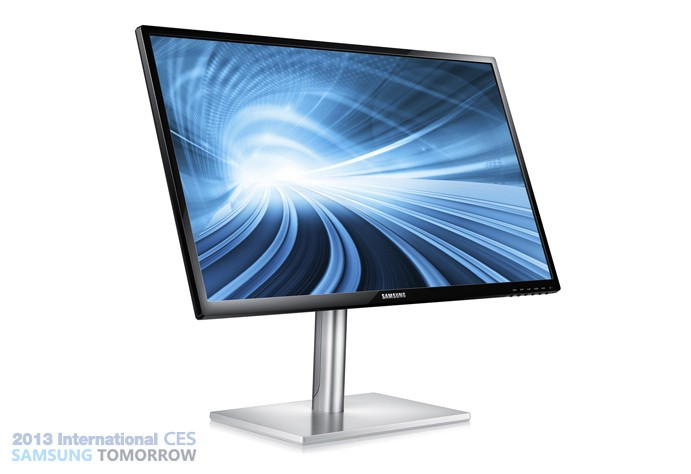 In related news, a new range of monitors meant for both professionals and everyday consumers is also on the cards at CES 2013. The press release suggests the Series 7 SC770 Touch Monitor is optimised for Windows 8 users and comes with a multi-touch display. The new Series 7 SC750 model reportedly offers premium picture quality, slim and ergonomic design.
The SC770 model offers a 60-degree tilt for comfortable touch-display experience besides providing an ultra-thin bezel with wide viewing angles for an immersive experience. In contrast, the SC750 is capable of a 90-degree pivot for enhanced comfort in viewing the display from multiple angles. The SC750 monitor boasts a 5,000:1 contrast ratio, which is claimed to be five times that of a standard monitor.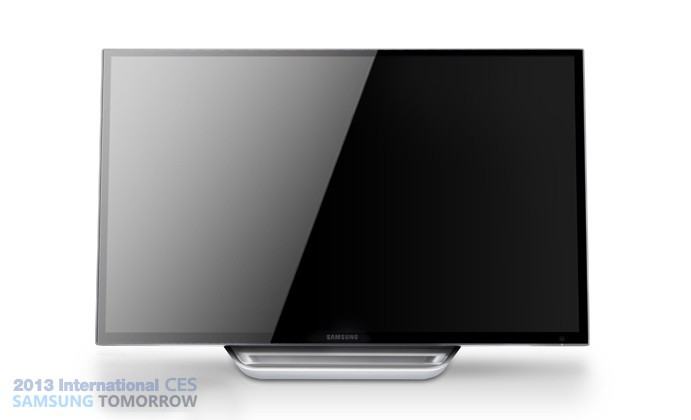 "We are committed to serving an expanding market of aspiring young professionals with the professional-grade monitors that match their needs. As the industry leader for seven consecutive years, Samsung is exploring new technology that provides discerning users with affordable, cutting-edge monitors that deliver a differentiated user experience," said Junghwan Kim, the company's senior vice president for Visual Display Business.