Chelsea manager Antonio Conte has a major selection dilemma regarding midfielder Cesc Fabregas ahead of his side's clash with Manchester City, according to Pat Nevin. Conte tinkered with the formation that has served him and his side so well this season in order to accommodate Fabregas alongside Nemanja Matic and N'Golo Kane in his starting line-up against Crystal Palace on Saturday (1 April). While the Spaniard did get on the scoresheet, the Blues ended up suffering a shock 2-1 defeat.
Fabregas has had to make do with being a peripheral figure for much of the current campaign, but he has started four of Chelsea's last six games. Conte, who will have "learned a lot" from the loss to Sam Allardyce's men according to Nevin, is an admirer of Fabregas but has a difficult decision to make regarding whether the World Cup winner should start his side's crucial match against Manchester City on Wednesday evening.
"Antonio Conte will have learned a lot from the Palace game," Nevin wrote in his column for Chelsea's official website. "There was the adaptation to allow Cesc to play, which was totally understandable. He scored and played some beautiful passes but will the boss be tempted to go back to a more-set 3-4-3 against City tomorrow?
"It is a difficult call as certainly Cesc doesn't deserve to be left out, but it will also be on the manager's mind that a certain style has been hugely successful for the Blues this season. I personally would find it very difficult to make that call one way or the other."
Chelsea are currently seven points clear of Tottenham in the Premier League table and are 11 ahead of Manchester City, who currently occupy fourth. Nevin, who played for the Blues between 1983 and 1988, says Pep Guardiola's side will be "transfixed on winning" at Stamford Bridge and believes the clash between the two esteemed clubs will be akin to a Champions League affair.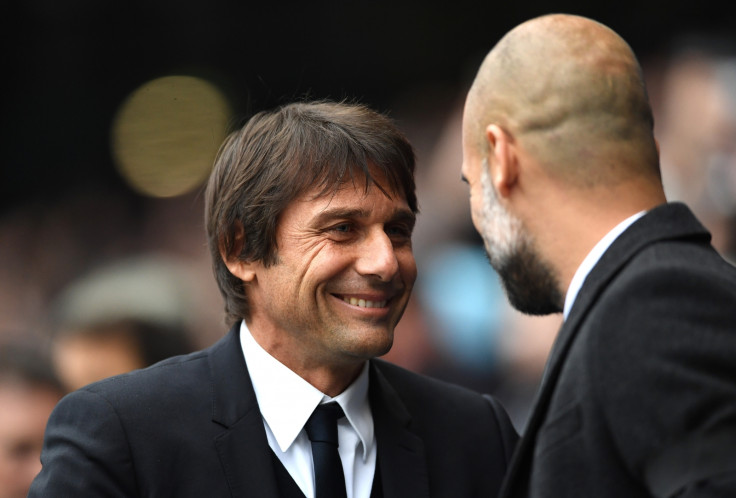 "The Manchester City game at the Bridge is going to be another cracker of a fixture," added Nevin. "There is so much at stake and there is absolutely no doubt that Pep Guardiola will be sending out a team totally transfixed on winning. There isn't a great deal of traction in them going for a dull 0-0, even if they were close to being able to play that way, which they are patently not. They need a win to stand even the slightest chance of catching us after those two dropped points at the Arsenal.
"So open football, lots of chances and top-class attacking players on show mean this could be one of the games of the season at Stamford Bridge. It is an evening game as well, so it will have that extra little bit of atmosphere added, just like a Champions League knockout night."