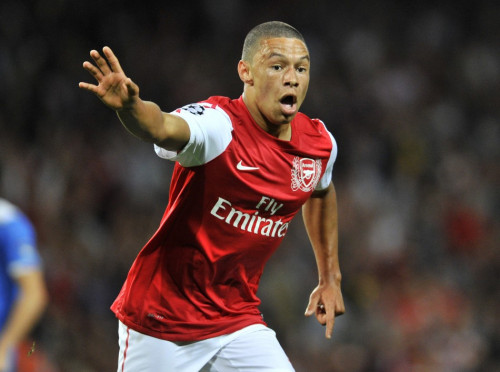 Alex Oxlade-Chamberlain has revealed that his recovery from injury was spurred on by the motivation to be a part of a wildly successful Arsenal squad including summer signing Mesut Ozil.
The midfielder suffered an injury that ruled him out for six months just 46 minutes into the season during Arsenal;s 3-1 defeat to Aston Villa on the opening day of the campaign
The 20 year old is now getting back to his best for his club, with Wenger heaping praise on his performance against Coventry City in the FA Cup, and Chamberlain revealed that the motivation to get better again was even stronger due to the Gunners' current standing in the table.
"To see the boys doing so well inspires you to be a part of that," he told the Mirror. "That was one of the things that kept me going.
"I left off from the excitement of coming into the season and hoping to push on. Because I only played 45 minutes it feels like I've just come back from pre-season."
For Chamberlain there is also the possibility of joining his England teammates on the plane to Brazil in the summer of 2014 with the World Cup quickly approaching. How he performs over the next few months will determine if Roy Hodgson fancies him for the trip and this adds another reason for the former Southampton starlet to be at his best for Arsenal in their run to the end of the season.
"It's a big year for us and at the end of it there's the possibility of going to the World Cup. That's another thing that motivates me," Chamberlain explained. "Players like Ozil coming in and the form of all the team was all added motivation to get back and playing.
"It's exciting to be on the pitch and doing what you love. When you've been out for five months it makes it even more special. Focused on getting back to full fitness and into the swing of things.
"It's definitely an exciting prospect to know I'll be able to contribute and hopefully add something different to the team. The goal at Arsenal is to do well this season and win something. The more players we have fit and contributing the better our chances of doing that."