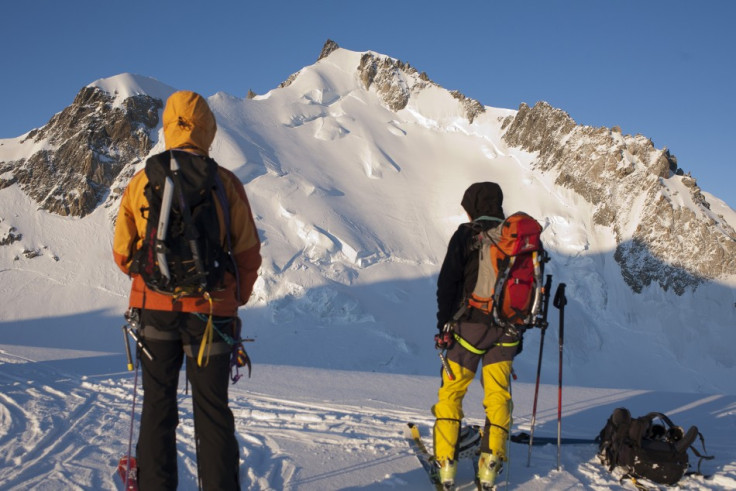 Five British climbers are among the missing following the Chamonix avalanche that killed 6 people and injured 8.
Two Germans, two Spanish and two Swiss are among the victims an early morning avalanche which came down Col de Maudit, in the Mont Blanc massif range, before 5.30 am local time.
Rescue teams are using a helicopter and heat-seeking device to try to locate the missing. About 28 climbers from several countries took part in the expedition.
The avalanche was described as "the deadliest" in recent years.
The mountaineers were on their way up the Mont Blanc on the Trois Monts route (Mont-Blan du Tacul, Mont-Maudit, Mont-Blanc).
The cause behind the avalanche could be strong winds overnight provoking a wind slab on the lee slope.
The climbers are believed to have been roped together in several groups when the avalanche struck.
Mont Maudit, which in French means "Cursed Mountain", is the third-highest peak in the Mont Blanc massif range.