Much has been said about how Barcelona's attacking trinity – Lionel Messi, Luis Suarez and Neymar – can damage Juventus's defence in the 6 June Champions League final, in much the same way as they have done to the majority of their rivals this season, be it in the Champions League, La Liga or the Copa del Rey.
But on the opposing team, Paul Pogba faces the perfect opportunity to upset the odds and demonstrate why Manchester United, Chelsea, Manchester City and Barcelona themselves are reportedly considering breaking the bank to secure his services – after his agent Mino Raiola slapped an £85m (€115.8m) price tag on him.
Since his move to Serie A on a free transfer from Manchester United in 2012, Pogba has proved those who called him the next big thing to be completely right – and Sir Alex Ferguson, who allowed his contract to run down, utterly wrong.
The 22-year-old midfielder has played a crucial role in Juventus's renaissance as a new force and nobody doubts his quality as a world class star. However, after he failed to shine due to a niggling injury in the semi-final against Real Madrid, the France international faces arguably his greatest test to date on 6 June.
Pogba may have the passing ability of Andrea Pirlo, the dribbling talents of Stanley Matthews, the brute strength of a carnival strongman and the glamour of Princess Grace, but there is a big difference between being a top player and being an £85m player. The Champions League final is the kind of match where that difference becomes clear. And whether he will get the time in the game to prove his worth could well depend on Ivan Rakitic.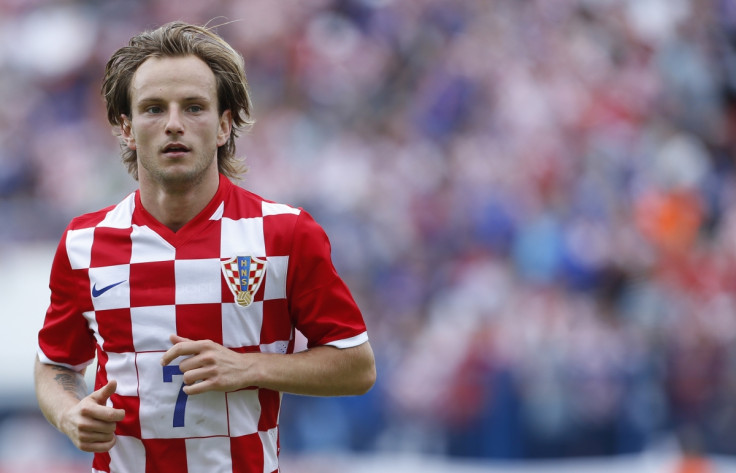 In 2014, a Barcelona side managed by Tata Martino won no silverware and were eliminated from the Champions League in the quarter-finals by Atletico Madrid. This year, a team led by Luis Enrique is one game away from winning the treble, and nobody is as emblematic of this improvement than the Croatian in the middle of the park.
While the back-line remains untouched – Dani Alves, Gerard Pique, Javier Mascherano – Rakitic has been given what once looked like the impossible job: filling Xavi's shoes.
Rakitic was part of the Sevilla side who won the Europa League in 2013, playing mainly as a number 10. He has adapted to a deeper role at the Nou Camp however, shining while in control of the ball but not being afraid to get himself dirty when rivals have it.
He will never control possession – indeed who could – as Xavi did, but he works as the link between that veteran backline and the deadly trinity upfront, giving counter-attacks a turbo boost and using his footballing brain to stop the opposition from launching their own.
Some reports suggest that Rakitic could be competing for a spot in the Barcelona XI with Pogba next season. Until then, the Champions League final will see the two put in a furious battle against each other. And while Pogba is considered an £85m star, fans of a footballing bargain would do well to remember that Rakitic cost just £15m.
More about Champions League