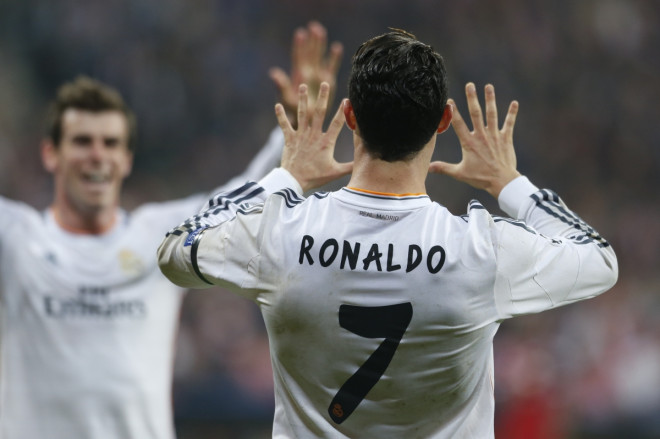 Carlo Ancelotti's Real Madrid galacticos are on course to make history after qualifying for their first Champions League final in 12 years, routing a dismal Bayern Munich side at the Allianz Arena.
The Spanish and international press lavished praise on Los Blancos as they were vastly superior to Bayern, and once again heaped scorn on Pep Guardiola.
The world's media even claimed Guardiola, revered as one of football's most innovative coaches, ran out of ideas - and has ruined the work of his Bayern predecessor Jupp Heynckes.
Madrid-based Daily AS roared: "[Karl-Heinz] Rummenigge was right: Munich burned," Marca was more euphoric, saying: "A colossal Madrid crushed Bayern and pulverised the Champions League goalscoring record", a reference to the fact Madrid have scored more goals in a single Champions League season that any other team in the competition's history.
Catalan newspaper Sport claimed: "Madrid humiliate Bayern and Guardiola", adding "Pep's Bayern look ridiculous."
The Sport report said: "Bayern came out between overwrought and scared, a strange combination that ended with their options to turn the tie. It was not Bayern – they were not even a shadow of a team. Nothing at all."
Catalonia's other major sports newspaper, Mundo Deportivo, described Guardiola's team as a "Shipwreck."
The report asserted: "Madrid crushed Pep's Bayern and go to the final fairly – after winning both games against a Bayern that started the competition as the main favourite and leave as one of the great disappointments.
"According to Rummenigge, the trees were going to burn and the only that burned was the German team, who decided to self-immolate.
"They were so obsessed with possession that forgot that the goal was to score and to turn the tie."
Beyond the Spanish press, German newspaper Bild lead the recrimination, its headline blaring: "Real Madrid humiliate Guardiola... Shame on the coach."
Bild also claimed: "The team performance was unworthy of a semi-final. Everything was set for a big comeback but this is the largest European defeat in nearly half a century."
Kicker, Germany's major sports newspaper, similarly said: "A dream explodes: while Bayern bury the dream of retaining the Champions, Madrid keep alive their dream of the tenth Champions."
Italian newspaper La Gazzetta dello Sport described Guardiola as "Barca's ex-magician" adding: "Guardiola, the man who changed football, has taken the worst blow of his career."