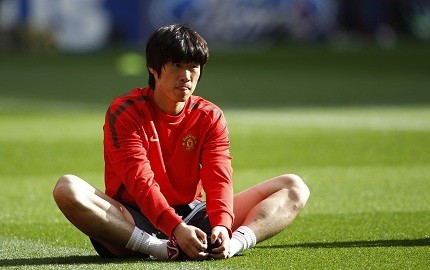 Winning the battle in midfield will be the determining factor in the 2011 Champions League final between Barcelona and Manchester United, just as it was when the two sides met in 2009.
On that occasion United could point to the suspended Darren Fletcher as a contributing factor in Barca's midfield dominance. Ferguson played Anderson alongside Michael Carrick and Ryan Giggs and attempted to flood the midfield and match Barca's formation.
But once they had taken an early lead, Pep Guardiola's side bypassed a static United midfield with ease.
Barca are stronger now, thanks to David Villa's addition and the experience of their phenomenally gifted trio of Andres Iniesta, Xavi and Messi - whereas United, having sold Christiano Ronaldo, are weaker by comparison.
That is not to suggest they can not be stopped. Far from it. The time since that defeat in Rome has allowed the football world to unpick the mystery surrounding Barca's much-vaunted attack. Ferguson will have identified how they can be stopped.
It's not as simple as kicking Lionel Messi off the park but it's not far from it. As Arsenal showed in the first leg of their quarter-final with Barca, when teams take the game to them and really get in their faces, Guardiola's side have a tendency to ease off.
Xavi and Andres Iniesta are the suppliers for Messi and when Jose Mourinho set up Inter Milan to beat Barcelona in last season's Champions League semi-final, he had two disciplined lines of four and Guardiola's side were never allowed to play between the lines.
This cut off Messi's line of supply. The Argentine never got the ball and Mourinho's plan bore fruit with a place in the final and eventual victory against Bayern Munich.
It was a similar story when Mourinho's Real Madrid side played Barca in the semi final. Then, it was Pepe and Lass Diarra who hounded and bullied Messi and Xavi, never giving either player a minute's rest. It was only when Pepe went in high and late on Dani Alves, earning himself a red card that Messi was unleashed.
United can do the same with Fletcher and Carrick. Cut off the supply lines and Barcelona's passing game is much less threatening.
Ferguson will be well aware that there will be periods of the game when Guardiola's side will dominate possession. Their average ball retention in the Champions League this season is 62%, but too much relevance can often be placed on this statistic. There are periods when that just means they're passing the ball across their back-line and that's no danger to anyone.
Arsenal had only 39% possession in the first leg of their last-16 tie with Barca this season, yet the Gunners won the game 2-1.
This United side are good enough to break the "sterile domination" - as Arsene Wenger termed it - of this Barca side. They are not the greatest football in team in history, far from it. And anyone who suggests that United are merely "competent" in comparison shouldn't be given the time of day.
Barcelona have been on cruise control this season. The under-strength La Liga is less competitive than the Scottish league and they have benefited hugely from dubious referring decisions in their march to the Champions League Final - witness Robin van Persie's sending off in the quarter-final, and the theatrics of the the 'el classico' semi-final.
And United will be heartened by the best defensive record in the Champions League this season. En route to the final they have conceded only four goals.
Team news
Barcelona (probable 4-3-3): Valdes; Alves, Pique, Mascherano, Puyol: Xavi, Busquets, Iniesta; Pedro, Messi, Villa.
Pep Guardiola has no major injury concerns with Eric Abidal, Adriano and Maxwell all available again. Javier Mascherano may be asked to fill in alongside Gerard Pique with Carles Puyol at left-back.
Manchester United (possible 4-5-1): Van der Sar; Fabio Da Silva, Ferdinand, Vidic, Evra; Valencia, Giggs, Fletcher, Carrick, Park; Rooney.
The Premier League champions have few injury worries but Sir Alex Ferguson has important decisions to make. At right-back Fabio is likely to get the nod over his brother Raphael and John O'Shea.
With Darren Fletcher available, Ferguson may opt for a five-man midfield to stifle Xavi, Iniesta and Messi, with Park and Valencia pushing forward to support Rooney.