For LIVE coverage of Bayern Munich v Real Madrid, join us for all the action right here.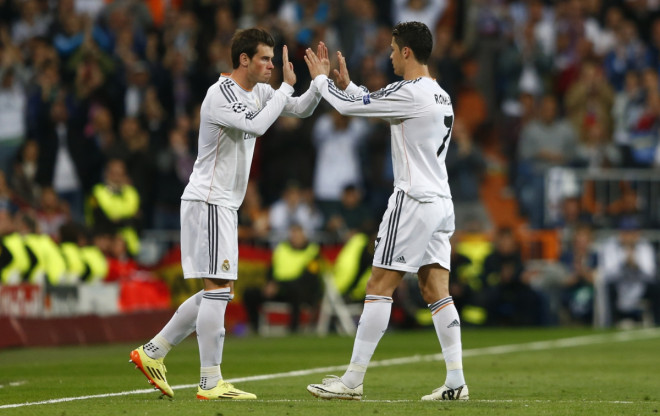 If Real Madrid are to beat Bayern Munich at the Allianz Arena, tonight, they have two key targets: to avoid conceding a goal and beat Manuel Neuer at the other end.
In theory, Los Blancos are well placed to achieve both tasks. Iker Casillas' stats this season are excellent and Real's fabled 'BBC' attacking trident should trouble Bayern's creaking defence.
The Spanish giants have plundered 33 goals in 11 matches this Champions League season, with an average of three goals per game, meaning if they score two goals more this season in Europe, they will reach a new goal record. A centre-back pairing of Dante and Jerome Boateng won't worry them overmuch.
Although Real lost their last match in Germany, going down 2-0 to Borussia Dortmund, on their previous visit to Schalke, Carlo Ancelotti's team showed their attacking potency with a stunning 6-1 victory.
Yet Real face two major headaches: Sergio Ramos and Xabi Alonso. Both are on a yellow card and another booking could rule them out of the final. Two of Real's key men will have to watch their step tonight, and their effectiveness could be severely impaired.
Ancelotti's men will also be wary of Franck Ribery and Arjen Robben.
A key factor in Real's first-leg victory was their stifling of Bayern's flying wingers, and Fabio Coentrao and Dani Carvajal will have to play an equally effective role tonight to finish the job. But it won't be easy; in Bayern's last league match against Werder Bremen, the 'Robbery' partnership served up an ominous warning, both scoring fine goals. They have managed 36 goals in total so far this season, seven of them in the Champions League.
Both sides are striving for a piece of history. While Real are bidding for their 10th European Cup, Bayern are aiming to become the first club to win the Champions League twice in succession. Only one shall pass.