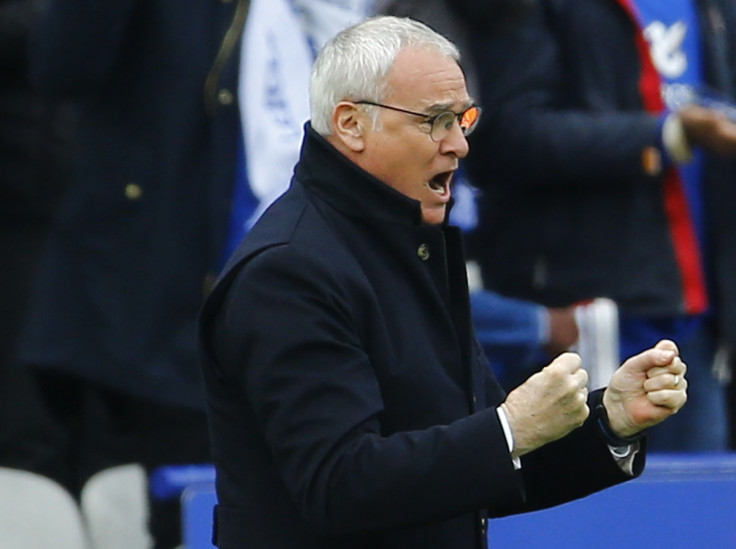 Leicester City boss Claudio Ranieri is targetting survival in the Premier League despite his side starting the new season as defending champions. The Foxes were defeated 2-1 by Manchester United in the Community Shield at Wembley but is nevertheless confident his side can cope with the burden of being the team to beat this term.
The Foxes begin the defence of their title against newly promoted Hull City on 13 August. However, Ranieri believes his side remain underdogs. The Italian says the focus remains on staying in the top flight and is refusing to consider another title at the title.
"40 points, 40 points. Don't laugh," Ranieri said according to Sky Sports when asked about the Leicester's target for the coming campaign. "I will start (the season) with the same philosophy and humility. What Leicester have achieved has been fantastic but now 40 points is the target.
"Forty points is the target, then we will see how many months less to the end of the season."
Zlatan Ibrahimovic's late header consigned Leicester to defeat at Wembley, though Ranieri was unperturbed. The ex-Chelsea boss was content with the number of chances his side created after Jamie Vardy cancelled out Jesse Lingard's opener.
"I'm very pleased with our performance," he added. "I have congratulated my players. We aren't ready yet to play as we did last season but we played well, especially in the second half. Maybe in the first half we were a little shy because it was so hot and difficult to run. In the second half we pushed a lot and we tried to score.
"We did and I think at the minimum we deserved to arrive at the penalty shootout," he said. "I'm very proud and I'm very happy because we worked so hard. I told the players that we aren't ready yet, but give me 120 per cent. Help each other and run for your team-mates. They did this and I'm very pleased. For our fans, when they watch the players fight until the end, they are happy. They understand that not always we can win, but they'll always watch the squad fight until the end."