Virender Sehwag to apply for India coaching position as Anil Kumble's contract set to expire
Current coach Anil Kumble is not expected to get another term.
If approved, Virender Sehwag will take charge of the India team following the Champions Trophy.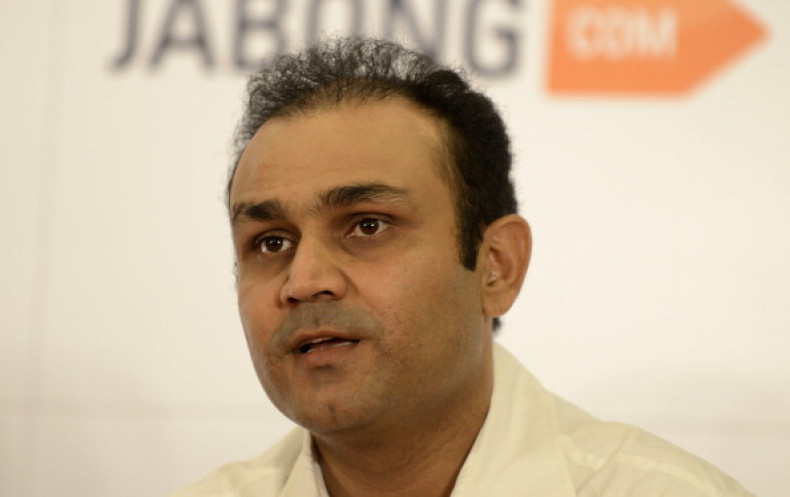 Virender Sehwag has emerged as a candidate for the role of head coach of India, which is soon to be vacant after Anil Kumble's contract expires.
The former India batsman recently applied for the position amid the uncertainty of Kumble's future, whose contract will run out at the end of the Champions Trophy on 18 June.
While Kumble — who was expected to get an extension — will be an automatic entry in the application process, recent negative comments from India captain Virat Kohli regarding his coaching methods have made his chances of getting another term slim despite his overall success with the team.
Board of Control for Cricket in India (BCCI) acting secretary Amitabh Choudhary defended the decision not to extend Kumble's contract by claiming that the sporting body are just following procedures.
"It's a very simple issue," he explained, as quoted on CricBuzz. "The appointment which was made last year was after a process had been gone through. And it was made for a period."
"That period is coming to an end, so the BCCI is just following the process. To add, if we don't follow a process it's not supposed to be good. If you follow a process, it's supposed to be good, isn't it? You can see the full calendar and tell me at what position there was a free slot."
"After one tournament, there is another, then another series, home series, away series. Something is always on throughout the year. This is a process which is well defined. The Cricket Advisory Committee is seized with the matter and will deal with it."
Other applicants for the position include Sunrisers Hyderabad coach Tom Moody, former Pakistan coach Richard Pybus, former India A coach Lalchand Rajput and Dodda Ganesh.
The eventual head coach will be decided by the BCCI's Cricket Advisory Committee, which includes former India cricketers Sachin Tendulkar, Sourav Ganguly and VVS Laxman.
If given the role, Sehwag will receive his first role as a coach, having only been a team director for Indian Premier League team Kings XI Punjab.