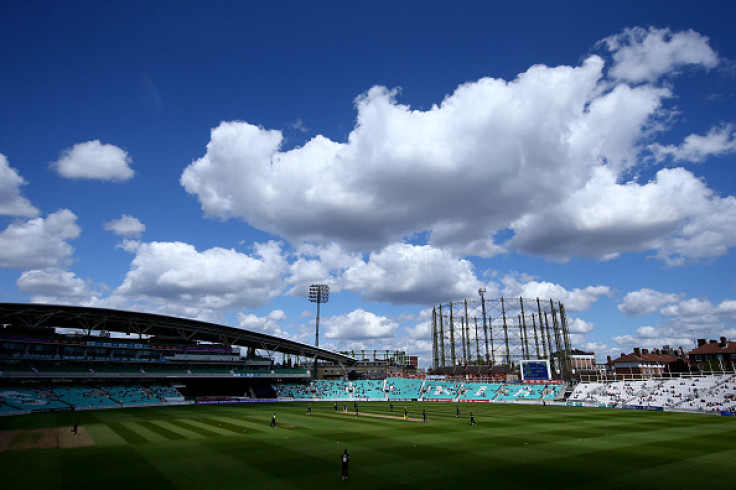 The International Cricket Council (ICC) is set to review security arrangements for the Champions Trophy following the Manchester bombing that killed 22 people at an Ariana Grande concert on Monday night (22 May).
The incident occurred following the end of the concert as a suspected suicide bombing constituted the biggest terrorist attack in England since the London Underground attacks in July 2005.
The Champions Trophy hosted by England takes place from 1 June to 18 June in three venues — The Oval, Edgbaston Cricket Ground and Sophia Gardens — while the Women's World Cup commences on 24 June as the ICC ensured fans that security would be the highest priority.
"Our thoughts are with everyone affected by the horrific attack in Manchester," an ICC statement read. "The ICC and ECB place safety and security at the ICC Champions Trophy and ICC Women's World Cup this summer as the highest priority."
"We operate on advice from our Tournament Security Directorate - in conjunction with the ECB and relevant authorities - to ensure that we have a robust safety and security plan for both tournaments. We will continue to work with authorities over the coming hours and days and review our security in line with the threat levels.
"The security situation has been very much front and centre of our preparations and we constantly review our procedures to guarantee they are as effective as possible to keep everyone safe. We do not disclose our security details as a matter of policy."
Security has also been tightened up for South Africa's visit to England ahead of a three-match One Day International series that begins today (24 May).
The South Africa team will remain in England afterwards to participate in the Champions Trophy before facing the hosts again, this time, in a four-match Test series where the last game will take place in Manchester.
"The players are uneasy," South Africa's team manager Mohammed Moosajee revealed, as quoted on CricBuzz. "There was a lot of chatter at the breakfast table and I'm happy to say we've had constant communication from the ECB and the security manager."
"There have been some reassurances and guarantees put in place that the security arrangements will be supplemented, starting today. We've been told there will be more visible policing at the stadiums, at practice sessions as well as the hotels that we will reside at."