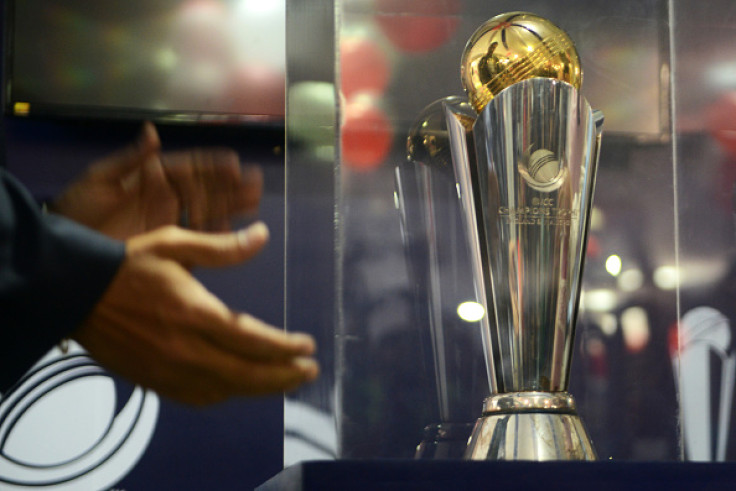 The winners of this year's International Cricket Council (ICC) Champions Trophy set to take place from 1 June to 18 June will receive a prize money of $2.2m (£1.7m).
The ICC have announced that the winning side will receive the amount which is $500,000 (£387,000) more than what current champions India received in the previous tournament in 2013.
With the total prize money being $4.5m (£3.49m) throughout the tournament, the runners-up will get $1.1m (£0.85m).
The two semi-finalists will each receive $450,000 (£349,000), while teams finishing third in the group stage will get $90,000 (£69,700); teams finishing last will receive $60,000 (£46,480).
"The upcoming ICC Champions Trophy in England and Wales from 1-18 June carries a total prize money of $4.5m with the winner of the eight-team tournament taking home a cheque of $2.2m," ICC said in a media release, as quoted on CricBuzz.
"The runner-up of the tournament will get a cheque of $1.1m, while the other two semifinalists will earn $450,000 each. Teams finishing third in each group will take home $90,000 each, while the teams finishing last in each group will get $60,000 each."
Notably, India will take part in the tournament next month after a two-week drawn-out saga saw them threaten to not name their squad due to changes in the ICC revenue models that will see them earn significantly less.
However, in an attempt to build bridges with ICC president Shashank Manohar, the four-member Court of Administrators, appointed by the Supreme Court of India, have now invited him to the Indian Premier League (IPL) final that will take place on 21 May.