Champions Trophy semi-final: Empty seats expected for England vs Pakistan
38% percent of the semi-final tickets were bought by Indian supporters.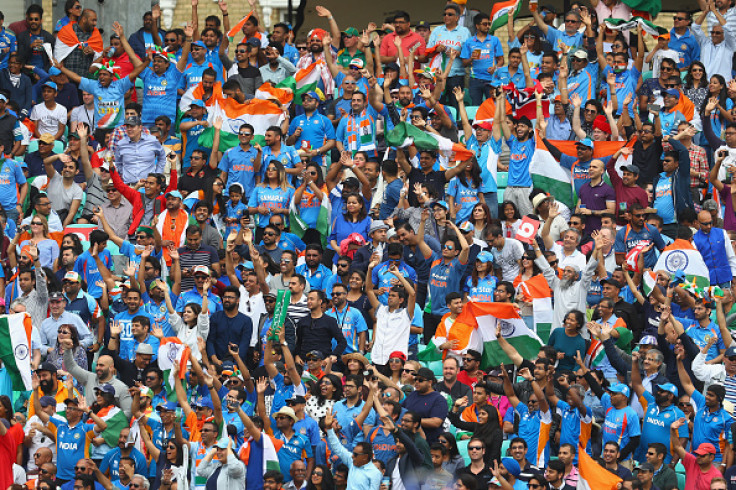 England's Champions Trophy semi-final clash with Pakistan on Wednesday (14 June) at the Sophia Gardens in Cardiff, Wales is likely to feature a lot of empty seats.
While the match was previously sold out before the semi-finalists were decided, it has been revealed that 38 percent of the ticket buyers were Indian supporters.
With India now playing Bangladesh at Edgbaston instead, there could be thousands of empty seats for the first semi-final of the tournament with England's win over New Zealand in Cardiff last week already having around 3,000 empty seats.
"The semi-final has been sold out for several months," Glamorgan chief executive Hugh Morris told The Times. "People have been trying to get tickets but have been unable to. They were obviously sold before we knew who the semi-finalists were going to be."
"But the situation is that we know that 38 per cent of the ticket buyers are Indians, and potentially a few more. It could be that up to half of the tickets could have been bought by Indian supporters. The situation was very similar at Edgbaston and they would have faced exactly the same problem. It was 37 per cent there."
Morris, however, claims that the empty seats for the England vs New Zealand game were due to weather conditions and hopes that ticket-holders still choose to attend the semi-final or sell their tickets to interested fans despite the likelihood that the tickets will go unused.
"This is a great opportunity for supporters still to buy tickets for a global semi-final," he added. "We sold just over 13,900 tickets for the capacity on that day [England vs New Zealand] of just over 14,100."
"We were a couple of hundred tickets short of a complete sell-out. Clearly the weather was not good and about 3,000 did not turn up."
England play Pakistan in the first semi-final of the tournament on Wednesday (14 June) while India take on Bangladesh on Thursday (15 June).
© Copyright IBTimes 2023. All rights reserved.