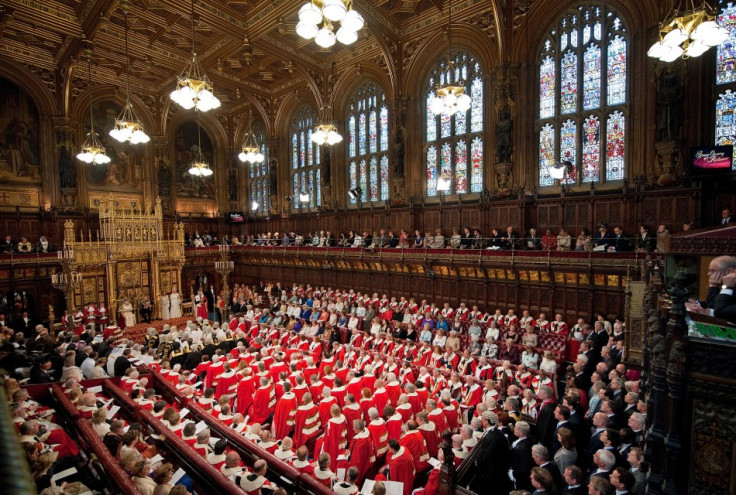 There is a growing push to change rules in the House of Lords, which does not allow hereditary peerages to women.
The BBC reports that the issue was highlighted in the ITV "Downton Abbey" series and more recently by the members of House of Commons.
The Commons' Political and Constitutional Reform Committee said the rules are a matter of continuing "public interest."
The government is already changing the rules of royal succession to give daughters parity with sons, but has not initiated any plans to change the rules for peers.
The committee welcomes the change to royal succession but says it points a "spotlight" on the hereditary aristocracy.
The BBC quotes Eleanor Laing, a Tory MP and member of the committee: "Downton Abbey illustrates very well the problems that have occurred in such families for hundreds of years. Surely now is the time to address that. The House of Lords should look at the issue of male primogeniture. Most people find it intolerable for a man to take precedence over a woman in our parliamentary system."
In the TV series, the Earl of Grantham has three daughters, in spite of which his nephew is selected to inherit his title instead.
A committee report says: "In countries in which aristocratic titles no longer confer any particular rights, duties or privileges, there may be no compelling reason to alter an historic system of inheritance."
"In the UK, however, 92 seats in the House of Lords continue for now to be reserved to holders of hereditary aristocratic titles."
"Only two of these 92 seats are currently occupied by women. While the holders of hereditary peerages continue to be eligible for membership of the House of Lords, the way in which their titles are inherited, and its effect on the gender balance in Parliament, remain matters of public interest."
There were no plans to change the position of hereditary peers, a source in the Lords told the BBC.
The source, who is close to the government, told the TV channel that changing the royal succession was a "discrete change" which affected only one family and allowed women to become monarchs even if they have younger brothers. Changing the rules affecting hereditary peers would be much more complex, involving many families and strict rules governing male succession.
The unnamed source also disputed the committee's claim that the position of hereditary peers affected gender balance in the upper house of the Parliament.
"Whilst among hereditary peers women are extremely underrepresented, on the front benches of both the government and the opposition, women are very well represented," he said.
In October, leaders of 16 Commonwealth nations that still have the Queen as head of state agreed to change the royal succession laws, allowing daughters of any future British monarch an equal right to the throne.
So in the future, a first-born daughter of the Duke and Duchess of Cambridge would take precedence over younger brothers.